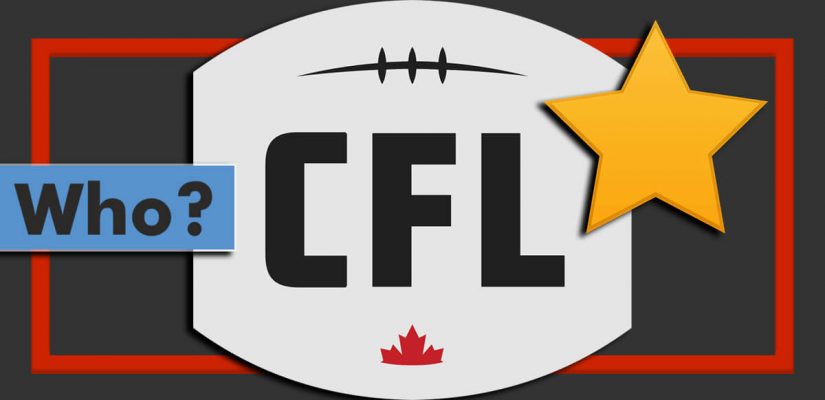 While we'll still have to wait a few more months until the NFL returns, it's already football season up north. The 2022 Canadian Football League campaign officially kicks off on Thursday, June 9th. That's certainly good news for bettors looking to scratch the football itch.
Something tells me the USFL just isn't quite enough.
The CFL will return to an 18-game regular-season schedule spanning 21 weeks after last year's schedule was truncated as a result of the pandemic. As you may expect, CFL betting sites have you covered with futures, game lines, and prop bets ahead of the upcoming season.
The '22 campaign will be the 64th in the history of the CFL. While we haven't seen many superstars come to the NFL from the CFL over the years, Doug Flutie and Warren Moon are a couple of the big-name Canadian football veterans American football fans will surely recognize. Flutie and Moon, of course, went on to establish themselves as excellent NFL quarterbacks after they started their pro careers north of the border.
Of course, most Americans are not hardcore CFL fans. How many of the nine teams can you name off the top of your head? Exactly. That said, if you're interested in betting on Canadian football when it starts up next week, you might as well learn a little something about its history, right?
The following are 10 of the best Canadian Football League players of all time that you may not have heard.
George Reed
George Reed is regarded by many as the best running back to ever play in the Canadian Football League. The former Washington State standout signed with the Saskatchewan Roughriders as a free agent on the heels of his college career. Ironically, he was college teammates with Hugh Campbell, who would also go on to enjoy a Hall-of-Fame coaching career in the CFL.
Reed played his entire 13-year pro career with Saskatchewan. He rushed for at least 1,000 yards in 11 of those seasons, including a string of five consecutive campaigns to close his career. At the time of his retirement in 1975, Reed held the career records for rushing yards (16,116), rushing touchdowns (134), and total touchdowns (137). While his rushing yardage and total touchdown marks have since been surpassed, Reed is still the CFL's all-time leader in rushing touchdowns.
Reed was also elected as the president of the CFL Players' Association during his career. He then assumed the position again after his retirement from 1983 until 1996. He was elected into the Canadian Football Hall of Fame in 1979.
Ron Lancaster
Ron Lancaster is another Saskatchewan Roughriders legend. The Pennsylvania native went largely unrecruited out of high school despite a standout career as a quarterback. Because he was only 5'5″, however, he played collegiately at Wittenberg University, where he grew to 5'10".
He was still too short to play in the NFL, unfortunately, but he latched on with the CFL's Ottawa Rough Riders instead. Lancaster helped lead Ottawa to a Grey Cup title in his first season before his rights were sold to Saskatchewan in 1963. There, he teamed up with Reed to help lead the Roughriders to the playoffs in 14 consecutive years. Though the Roughriders played for the Grey Cup five times with Lancaster at the helm, they won it just once, in 1966.
Lancaster was a CFL All-Star four times and won the league's Most Outstanding Player Award twice. He retired as the CFL's all-time leader in passing yards, and he currently ranks sixth in the same category. Lancaster had just one losing season as a starting QB in the league. That was his final season in which he finished 4-11-1.
Mike Pringle
George Reed would still be the CFL's all-time leading rusher if not for Mike Pringle. Pringle, who was selected in the fourth round of the 1990 draft by the Atlanta Falcons, first broke into the CFL a couple of years later with the Edmonton Eskimos. Pringle then bounced around before latching on with the Montreal Alouettes late in 1996, where he would become a superstar.
Pringle amassed 825 yards on the ground in just eight games with the Alouettes in his first year before becoming the full-time starter the following season. He amassed 1,775 yards on the ground in that second year, which would actually be a career-low at the CFL level as a starter. Pringle rushed for at least 1,000 yards in every healthy season until 2004, including an amazing 2,065-yard explosion for Montreal in '98.
When he retired after the 2004 season after two years with Edmonton, Pringle held the CFL records for rushing yards (16,425) and total scrimmage yards (20,254). Pringle led the CFL in rushing on six separate occasions and tied Reed's career record for total touchdowns, with 137. Pringle was inducted into the Canadian Football Hall of Fame in 2008.
Damon Allen
Damon Allen, who enjoyed a long CFL career between 1985 and 2007 with stops in Edmonton, Ottawa, Hamilton, British Columbia, and Toronto, is currently fourth on the league's all-time passing yardage list.
Despite an incredibly long career, Allen made just one CFL All-Star Team, though he was an East All-Star twice and a West All-Star in another season. Allen won a total of four Grey Cups over the course of his legendary career with three different franchises.
Like Pringle, Allen played collegiately for Cal State Fullerton. He was actually drafted by Major League Baseball's Detroit Tigers in the seventh round of the '84 draft before opting to pursue a pro football career instead. Allen was the MVP of the Grey Cup on three separate occasions and won CFL Most Outstanding Player honors with the Argonauts in 2005.
Russ Jackson
Russ Jackson is one of the CFL's oldest stars. Many still regard Jackson, a Hamilton native, as the best Canadian-born QB to ever play in the CFL. The 5'10" passer was drafted sixth overall by the Ottawa Rough Riders in 1958, and he would go on to enjoy a stellar 12-year career with his original team.
Jackson was a three-time CFL Most Outstanding Player that was originally drafted as a defensive back before switching to QB. He earned the nickname "Y.A. Tittle of the North" for his exploits, and he earned Most Outstanding Canadian another four times. He is still the only Canadian-born QB to amass over 10,000 career passing yards in the league.
Jackson led the Rough Riders to three Grey Cup titles, and he won Grey Cup MVP in 1969. Not only was Jackson inducted into the Canadian Football Hall of Fame in 1973, but he was also enshrined in Canada's Sports Hall of Fame two years later.
Wayne Harris
Wayne Harris was a star linebacker for the Calgary Stampeders from 1961 until 1972. The Arkansas native went on to play a huge role for the Arkansas Razorbacks collegiately, earning Southwest Conference Most Outstanding Player honors before going on to play in the Cotton Bowl.
Harris was drafted by the American Football League's Boston Patriots in 1961 before choosing to ply his craft north of the border instead. In 12 seasons with the Stampeders, Harris won the CFL's Outstanding Lineman Award four different times, and he's still the only CFL player in history to accomplish the feat.
He was honored as a member of the All-Western Conference team an incredible 11 times in 12 seasons. Harris led the Stampeders to the Grey Cup three times, including one victory.
As you may expect:
He earned Most Outstanding Player honors in the triumph.
Harris went on to earn induction into the Canadian Football Hall of Fame in 1976 and the College Football Hall of Fame in 2004.
Jackie Parker
Jackie Parker was truly a jack of all trades among CFL players. The Knoxville, Tennessee, native was an All-SEC standout at Mississippi State collegiately, where he played a number of different positions. Parker would go on to be drafted by the New York Giants in 1953, but he instead opted to follow his collegiate QB coach, Darrell Royal, to Edmonton.
Royal had recently taken the Eskimos' head coaching job, so Parker took less money to play in Canada. That decision proved to be a fruitful one, as Parker helped the Eskimos win the Grey Cup in each of his first three seasons with the team. Parker recovered a fumble and returned it 90 yards for a touchdown in the 1954 Grey Cup, which is still one of the most famous plays in CFL history. That was the longest defensive score in Grey Cup history before Cassius Vaughn's 109-yard return set a new mark back in 2017.
Parker played on both sides of the ball for Edmonton, including both quarterback and running back offensively. The Eskimos traded him to Toronto in 1965, where he would spend three seasons before playing for British Columbia in his final campaign.
Garney Henley
Another old-timey CFL player, Garney Henley played his college football for Huron College in South Dakota back in the 1950s. He gained more than 4,000 rushing yards during his standout college career.
He was subsequently selected by the New York Titans in the AFL draft and the Green Bay Packers in the NFL draft, both in 1960. The Packers then traded Henley to the Hamilton Tiger-Cats, where he would go on to enjoy a phenomenal 15-year career. Henley was primarily a defensive back during his career with the Tiger-Cats, though he did transition to wide receiver later on. He played in a whopping seven Grey Cups with Hamilton, winning four.
Hamilton won the Grey Cups in 1963, 1965, 1967, and 1972 with Henley in the fold. Henley was named as a member of the Tiger-Cats' All-Century Team in 1967 and enshrined in Canada's Football Hall of Fame in 1979.
Hal Patterson
Hal Patterson was originally a star basketball player at the University of Kansas before transitioning to football, where he would go on to become a star wide receiver/defensive back for the Montreal Alouettes and the Hamilton Tiger-Cats.
Patterson plied his craft as a tight end in the CFL starting in 1954. He'd spend five seasons with Montreal before a controversial trade to Hamilton in 1960. Patterson would play a starring role in the Tiger-Cats' unlikely worst-to-first season the following year. However, Hamilton would eventually lose in overtime to the Winnipeg Blue Bombers in the 1961 Grey Cup.
Patterson topped 100 yards receiving 34 times in his career along with 54 touchdown catches across 14 seasons. Patterson's jersey number 75 was retired by the Alouettes in 2008, and he earned a spot in the Canadian Football Hall of Fame after his retirement in 1971.
Tony Gabriel
Tony Gabriel spent just 11 seasons in the CFL between 1971 and 1981, but he certainly made a big impact. Another tight end, the Ontario native played his first four seasons for Hamilton before finishing his career with the Ottawa Rough Riders.
He didn't make a huge impact as a rookie, but he exploded in his second year with the Tiger-Cats in 1972. That year, Gabriel hauled in 49 passes for better than 700 yards with three touchdowns. Hamilton would go on to beat the Saskatchewan Roughriders in the Grey Cup that season.
Gabriel's second team, Ottawa, played Saskatchewan again in the 1976 Grey Cup, where Gabriel caught the game-winning touchdown pass to seal the victory.
Gabriel was a CFL All-Star in 1972 and then again every year between 1974 and his retirement in '81.
Gabriel is still one of the few home-grown CFL players to eventually go on and earn induction into the Canadian Football Hall of Fame.
PLACE YOUR BETS NOW!