The 2022-23 NFL MVP race should be an absolutely fascinating one. Just last year, Tom Brady appeared destined to win the award for the fourth time until a late-season surge from Aaron Rodgers turned the race upside-down. In the end, it was Rodgers who beat Brady in the race for a fourth career MVP. The Packers' star QB became the first player since Peyton Manning (2008-09) to win MVP in consecutive seasons.
Oddsmakers never learn, of course.
Despite the fact that he is still very much at the peak of his footballing powers at the age of 37, Rodgers is currently just the fourth favorite when it comes to the 2022-23 NFL MVP odds. Another legendary Packer, Brett Favre, is still the only NFLer in history with three consecutive MVPs to his name. Favre claimed three straight between 1995 and 1997, though he shared the honors in '97 with Barry Sanders. Still counts!
Needless to say, top NFL betting sites will alter their NFL MVP odds a bit between now and when the winner is announced in several months. As usual, the best thing you can do when it comes to betting on this kind of thing is to take the best value you can find whenever you find it.
Rank
Betting Site
Bonus
Bet Now
1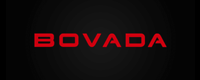 Bovada
50% up to $1,000
Go to Site
2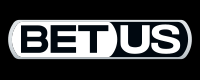 BetUS
125% up to $2,500
Go to Site
3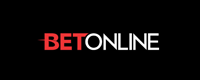 BetOnline
50% up to $1,000
Go to Site
4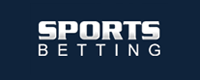 SportsBetting.ag
100% up to $1,000
Go to Site
5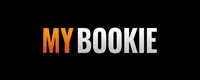 MyBookie
100% up to $1,000
Go to Site
As long as you're smart about managing your bankroll, there is nothing wrong with placing a few new bets on different players over the course of the season. Who are the MVP frontrunners entering the new campaign?
2022-23 NFL MVP Odds
Josh Allen:
+700
Patrick Mahomes:
+850
Justin Herbert:
+1000
Aaron Rodgers:
+1100
Tom Brady:
+1200
Joe Burrow:
+1200
Russell Wilson:
+1200
Matthew Stafford:
+1500
Dak Prescott:
+1600
Deshaun Watson:
+2000
Kyler Murray:
+2000
Jalen Hurts:
+2200
Derek Carr:
+2200
Lamar Jackson:
+2500
Derrick Henry:
+4000
Matt Ryan:
+4000
Tua Tagovailoa:
+4000
Jonathan Taylor:
+5000
Josh Allen's MVP to Lose?
It's early, but Bills QB Josh Allen is the NFL MVP betting favorite. This shouldn't come as a huge surprise considering Allen's team is the early favorite to win Super Bowl 57. Buffalo is at +650 to win the Super Bowl for the first time in franchise history. They're also +330 favorites to win the AFC for the first time in nearly 30 years.
So, Allen will have to deal with plenty of expectations this year. The former Wyoming Cowboy was among the favorites for MVP all of last year, but he never really gained much momentum in the end. In 17 games, Allen completed better than 63 percent of his throws for 4,407 yards with 36 touchdowns and 15 interceptions. The Bills won the AFC East title by one game over the Patriots, but Allen's overall numbers were disappointing compared to his breakout 2020 year.
Happiness. Josh Allen introduces first round draft pick to Buffalo. Welcome 🙌 pic.twitter.com/fS6LALIzv1
— McLoven Buffalo (@jawsoflifesj) April 29, 2022
However, his memorable showing in the Divisional Round of last year's playoffs has many thinking 2022 could finally be the Bills' year. The Chiefs got worse this offseason, and few seem to believe the AFC is really the Bengals' to lose. The Bills appear to be the heirs to the throne, and this looks like their best chance to finally seize it.
Please Note:
Allen's 15 interceptions last season ranked third in the league, so he'll need to be better about taking care of the football if he wants to make a real run at MVP this year.
Buffalo also can't afford to lose games to teams like the Jaguars, as they did last season. If the Bills live up to expectations and finish the season with the best record in the AFC, Allen's MVP case will likely speak for itself.
As a result, it's hard not to like Allen's current +700 NFL MVP betting odds.
PLACE YOUR BETS NOW!
Can Mahomes Bounce Back?
2021-22 wasn't the Chiefs' best year, yet they still came to within a game of their third consecutive trip to the Super Bowl. Any team in the league would kill to have a "down year" and still come fairly close to winning a championship.
The Chiefs' Super Bowl 57 odds have slipped to +550 after a rocky offseason.
Kansas City was essentially forced to ship Tyreek Hill out of town for money reasons, so he's now in Miami. The team will remain in the thick of things in the AFC as long as Patrick Mahomes is taking the snaps, but his weaponry isn't quite as impressive as it has been over the past few years. 2022 could prove to be Mahomes' biggest test since taking over as the starter.
True or False?✍️
Justin Herbert will finish his career with more MVPs than Patrick Mahomes. pic.twitter.com/KMUUv81doq
— FanDuel (@FanDuel) May 2, 2022
Of course, there's no reason to believe Mahomes won't pass that test with flying colors, as he's done with everything else in his pro career to this point.
The former MVP still threw for over 4,800 yards with 37 touchdowns last season. His 13 INTs were a career-high, however, and the Chiefs won't have it easy in a reloaded AFC West that now features three other legitimate playoff-caliber teams. Whether Mahomes can continue to put up gaudy numbers without Hill in the mix remains to be seen. Adding Juju Smith-Schuster and Marquez Valdes-Scantling still gives the Chiefs some deep threats, but there isn't another player in the league capable of fully replicating what Hill can do on the football field.
Until we see that the Chiefs' offense hasn't skipped a beat, I'll be highly skeptical of Mahomes' MVP case. For now, I would pass on his +850 NFL MVP odds.
Herbert's Time to Shine?
Much like the Chiefs did in Mahomes' early years, the Chargers are doing everything they possibly can to stack their roster with talent while their young QB is still on a rookie deal.
With Justin Herbert only due about $3 million in base salary in 2022, the Chargers have decided to go all-in. With the offense already largely stocked with talent, LAC's brass went out and attempted to load up on star defenders this offseason.
Please Note:
We'll see how that works out. One thing we do know, however, is that Herbert likely has an NFL MVP award in his future. It's more of a question of "when" than "if." Clearly, oddsmakers think the "when" could be this coming season.
Gotta protect Justin Herbert ⚡️ pic.twitter.com/jnEEferxVd
— PFF (@PFF) April 29, 2022
All he did last year as a second-year pro was top 5,000 yards passing with 38 touchdowns and 15 interceptions. The Chargers have had a nasty habit of blowing winnable games for years, which is exactly what they did in the season finale against the Raiders.
Regardless, your team's future is bright if your 23-year-old QB is throwing for 5,000 yards against NFL defenses. The sky is really the limit here, both for Herbert and the Chargers. Expectations are sky-high for both LA-based teams entering 2022. With talented weaponry everywhere you look, there is no reason at all to believe Herbert won't rank among the league leaders in most passing categories again this season.
If LA can push KC in the suddenly wide-open AFC West, Herbert will remain very much in the thick of the MVP race. At +1000, Herbert's NFL MVP betting odds look awfully enticing.
Brady and Rodgers, Back Again
For a time, it looked as though there was an outside chance neither Tom Brady or Aaron Rodgers would be back for 2022. Brady literally retired in January, while Rodgers was reportedly toying with the idea of walking away. If he didn't leave the game, he may well have left the Packers in free agency.
However, both are back.
Brady unretired in March, while Rodgers surprisingly decided to give it another go with the Packers. Brady is going to turn 45 years old in August, yet he still managed to finish second in MVP voting behind Rodgers a season ago. All Tom Terrific did last year was top 5,300 passing yards with 43 touchdowns for the loaded Buccaneers offense.
"From the bottom of my heart, it's an incredible honour!" ❤️
Tom Brady reacts to winning the Lifetime Achievement Award at 2022 Laureus World Sports Awards@TomBrady | @LaureusSport pic.twitter.com/Bh4AksUoeH
— Eurosport (@eurosport) April 24, 2022
A few of the names from last year's roster are no longer with the team, but the core is still here. Unless Brady suffers a sharp and unexpected decline, I see no reason to believe he won't rank among the league leaders in passing yards again this fall. The Bucs are also the favorites to win the NFC for the second time in three years.
As for Rodgers, his outlook for 2022-23 is a bit murkier.
The departure of Davante Adams means Rodgers will have to try to win a third straight MVP without his favorite target running routes. Rookie Christian Watson should get a chance to contribute right away, but there's still some uncertainty here.
As a result, Rodgers' MVP candidacy looks just as uncertain as Mahomes' entering the new season. If you want to bet on one of the elder statemen's NFL MVP odds, make it Brady at +1200.
A Welcome Change of Scenery
Russell Wilson is the only MVP favorite that will be suiting up for a new team in 2022. Following an incredibly successful decade-long run in Seattle, Wilson now calls Denver home.
We'll see if the new-look Broncos live up to the hype, but many have believed over the past couple of years that this team is really just a QB away from contending. Well, now they've got their QB. All Wilson did last year with an underwhelming Seahawks side was throw for 3,113 yards with 25 touchdowns to just six interceptions. The Seahawks were a run-first offense for his entire tenure, but he'll now be operating under first-year head coach and former Packers OC Nathaniel Hackett.
Hackett has been instrumental in the Packers' success over the past few seasons, so there's a pretty good chance we see Wilson featured more heavily in his team's offense this year. At this point, that's probably music to Wilson's ears.
Reunited 👐@DangeRussWilson x @Melvingordon25 pic.twitter.com/lQmnEFZot7
— Denver Broncos (@Broncos) May 2, 2022
There's enough offensive talent on this team around him, too. The running game should thrive behind Javonte Williams and Melvin Gordon, while Courtland Sutton, Jerry Jeudy, and Tim Patrick is an excellent corps of receivers. Russ has never thrown for more than 4,212 yards in a season, but I like his chances of setting a new career-high this time around.
Reaching the top of a division that also features the Chiefs, Chargers, and Raiders won't be easy, but if the Broncos can do it, how can you not like Wilson's +1200 NFL MVP betting odds? Don't be surprised if his odds shorten considerably over the next several months.
PLACE YOUR BETS NOW!