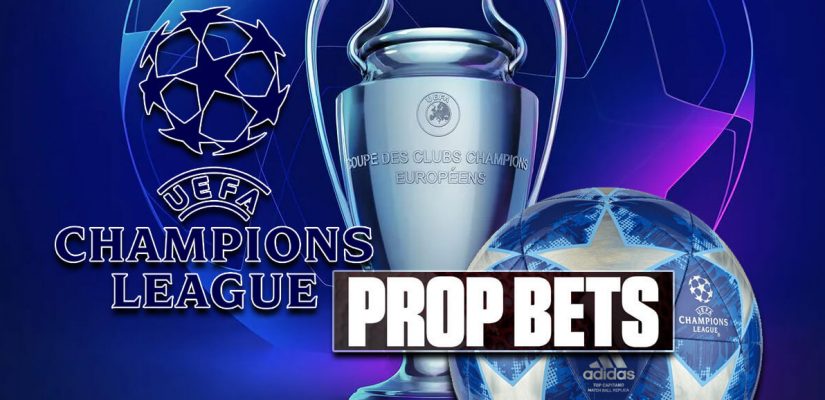 While the 2021-22 European domestic campaigns are now in the rearview mirror, there is one rather large soccer game left on the schedule before the offseason. On Saturday, a pair of legendary European sides will meet in Paris for the biggest club match of the year.
Liverpool will take on Real Madrid in the 2022 UEFA Champions League final. Not only is this a rematch of the 2018 final, but these two teams also met in the European final back in 1981. Liverpool claimed the cup back in '81, while Madrid got their revenge four years ago.
This year's final was originally slated to take place in St. Petersburg, but UEFA made the smart decision to move it to Paris in light of Russia's infamous recent transgressions.
Liverpool and Real Madrid are certainly deserving finalists.
Jurgen Klopp's side are looking for a clean sweep in cup competitions this term after winning both the League Cup and the FA Cup earlier this year. Madrid, meanwhile, are in search of their third trophy of the term, too. Los Blancos won La Liga and the Spanish SuperCup earlier in the campaign.
As you may expect for a match this massive, soccer betting sites have stepped up their offerings in a big way. There are countless Champions League final prop bets out there for your perusal. Which bets are worth your while ahead of Saturday's kickoff?
Mohamed Salah Any Time Scorer (+125)
All Mo Salah has done since arriving on Merseyside is create scoring opportunities for Liverpool. Salah has a total of 118 goals in 180 appearances for the Reds since coming over from Roma back in 2017. The Egyptian won the Premier League's Golden Boot for the third time in five years with a league-high 23 goals in 35 games.
For good measure, he also led the English top-flight in assists, in addition to eight more goals in 12 Champions League appearances thus far.
Salah has already said Saturday's game against Real Madrid is something of a revenge game for the Reds. Liverpool were beaten 3-1 when the two met in Kyiv in 2018. That setback was extra painful for Salah, who was forced off the pitch early due to a shoulder injury he suffered as a result of a dirty play by Sergio Ramos.
"I am only missing Roberto Firmino saying he got a cold because a drop of my sweat landed on him."
Sergio Ramos has hit back over Mohamed Salah's Champions League final injury.
More here: https://t.co/d40jUe3rIa pic.twitter.com/TpYG91YFQL
— Sky Sports Football (@SkyFootball) June 5, 2018
Salah probably won't win Ballon d'Or this season, but that's more political than anything else.
Please Note:
You can make a very compelling argument that the 29-year-old is the best player in the world right now. It also doesn't hurt that he's the one tasked with taking Liverpool's penalties, so that'll give him a very good chance to find the back of the net on Saturday if that comes to pass. Frankly, betting against Salah to score has been a lot less profitable than betting on him to score since he came to Liverpool. Salah has been waiting for the chance to fire back at Real Madrid for four years.
I expect him to make the most of the rare opportunity to exact some revenge.
Liverpool Total Goals Over 1.5 (-110)
Liverpool may have fallen just shy of Manchester City in the Premier League table, but this might be the most prolific attacking team on the planet. The Reds scored 94 goals in the Premier League, 30 more in Champions League, 13 in the FA Cup, and 10 in the EFL Cup.
Those 30 UCL goals have come in just 12 games, which means the Reds are averaging 2.5 tallies per European match on the year. Real Madrid are a great side with world-class talent all over the pitch. Carlo Ancelotti's side did allow 14 goals in their first 12 CL games, however, for an average of about 1.1 per game. The last time Real kept a clean sheet in Champions League play was in the round of 16 against Paris St.
Germain. Madrid have navigated a very daunting half of the bracket featuring PSG, Chelsea, and Manchester City, but their defense isn't quite what it used to be. Ramos and Raphael Varane are gone, which means this isn't the same backline that held Liverpool to just a single goal in their last meeting four years ago.
In addition to the high-scoring Salah, Real Madrid will also have to try and deal with Sadio Mane, Luis Diaz, and Diogo Jota in attack. The Reds will also have Thiago fit for this game, which is a huge boon to Klopp's forces. Liverpool have scored at least two goals in 12 of their last 15 games in all competitions, including six games with at least three goals. Liverpool also went north of 1.5 xG (expected goals) 10 times in their last 13 games for which such data was recorded. Real, meanwhile, have yielded at least 1.5 xG in six of seven games in all competitions.
The Reds will likely do plenty of scoring on Saturday, which makes the over on this Champions League final prop stand out at the -110 odds.
Vinicius Junior Any Time Scorer (+200)
Karim Benzema is the betting favorite to win Ballon d'Or, and with good reason. The 34-year-old striker has been the heart of the Real attack all year long, with a number of late goals to keep Los Blancos' European hopes alive.
However:
Benzema will have his hands full against Virgil van Dijk at the heart of Liverpool's sturdy defense in this one.
One matchup Real may be able to exploit, however, is Vinicius Junior down the left flank opposite Trent Alexander-Arnold. Alexander-Arnold is one of the best playmaking right backs in the world, but his work in defense isn't necessarily a strength in his game.
𝑭𝒊𝒏𝒆, 𝑰'𝒍𝒍 𝒅𝒐 𝒊𝒕 𝒎𝒚𝒔𝒆𝒍𝒇…
Vini Jr's sublime solo goal against Man City in the semifinals. 🥶 pic.twitter.com/HOTbOGNMbT
— Champions League final on CBS & Paramount+ (@CBSSportsGolazo) May 23, 2022
Vini's speed makes him a constant threat down the wing. Most of the goals Liverpool have conceded in the past few rounds of this competition have originated down Alexander-Arnold's side of the field, as well.
Please Note:
Vinicius has only scored once for Real Madrid in UCL since the group stage, but that one tally was a memorable individual effort against Man City in the semis. The Brazilian supplied Real with 17 goals in 30 La Liga competitions, so his Champions League drought doesn't really do justice to his full contribution to the side.
Benzema is certainly the most likely player in a famous white shirt to score on Saturday, but Vini's +200 odds in this Champions League final prop do offer good upside.
Both Teams to Score (-160)
Interestingly enough, the 2018 clash between Liverpool and Real Madrid was also the most recent Champions League final in which both teams scored at least once. Liverpool shut out Tottenham Hotspur by a 2-0 margin in 2019, while each of the last two finals have been 1-0 final scorelines.
We have already detailed the numerous ways Liverpool can find the back of the net. Salah may be the most likely individual Red to score, but nobody would be surprised of Mane, Jota, or Diaz did so, either. Madrid are much more centered around Benzema and Vini, however, who combined to score 44 of Madrid's 80 goals in league play this term. Marco Asensio (10) was the only other Real Madrid player to crack double digits.
Real Madrid haven't been quite as prolific as Liverpool in attack, but they score them when they have to. In addition to his 27 league goals, Benzema has scored an incredible 15 more times in European play this year.
The circumstances when these teams last met were vastly different, of course. Liverpool were largely undone by the horrific goalkeeping errors of Loris Karius, who hasn't made an appearance for the club since. Liverpool are much more steady in goal with Alisson in there now, but it's still hard to imagine Real Madrid won't generate at least a few chances in this one.
Both teams to score at -160 looks like a pretty safe bet. Take advantage of this Champions League final prop while the odds are still attackable.
Liverpool to Win in Regulation (+105)
It's probably safe to expect a fairly cagey affair for most of the first half on Saturday. While both of these sides offer plenty in attack, teams are generally cautious going into major cup finals.
Please Note:
Don't be surprised if the game remains scoreless for most of the first 45 minutes as the two sides poke and prod in an attempt to identify potential weaknesses in their foes. If Liverpool does win this game in 90 minutes, it will be the first time they've done so in a major cup final this season.
The Reds won both of their domestic cups over Chelsea in penalties, in fact, after failing to find the back of the net in regular time in either game.
Klopp: "We have enough reasons to celebrate already. Carabao Cup, FA Cup and whatever will come. We didn't have a parade two years ago when we became champion. I'm happy we can now deliver what I promised. It's just for Liverpool FC. I couldn't care less what other people think."
— James Pearce (@JamesPearceLFC) May 20, 2022
However, Chelsea were a more resolute defensive side than Real Madrid this season.
I'm not at all convinced Real's first-year backline has the discipline or experience to keep Liverpool off the score sheet over the course of the full 90 minutes. Liverpool to win the game in regular time looks like a very good value at the +105 odds.
No single-game Champions League final prop bet is an absolute lock, but I do expect the Reds to successfully exact some revenge over the Spanish giants in Paris in this one.
PLACE YOUR BETS NOW!