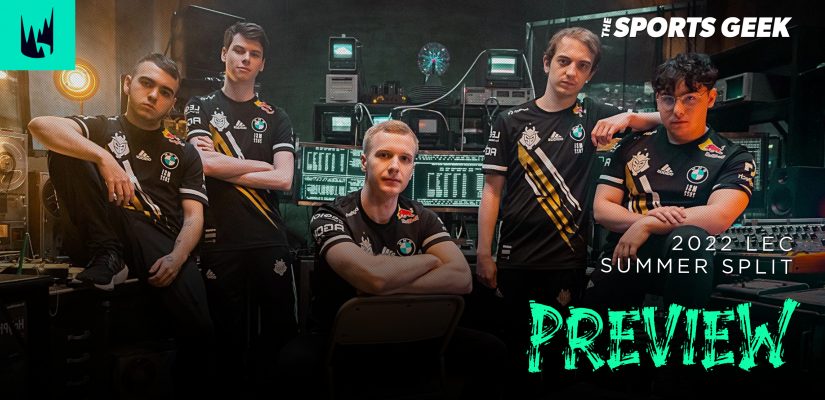 The 2022 LEC Summer Split is right around the corner and, well, we couldn't be more hyped about it! The main reason as to why is rather simple: the European region is ripe as ever with incredible narratives, mind-boggling twists, and turns that can make one's head spin!
A LOT TO LOOK FORWARD TO
It's an exciting time to be an LEC fan, and that's in no small part because of G2 Esports — no one thought they'd be the ones to come out on top which, in turn, has totally shifted our expectations for the second half of the competitive season.
With MSI in the rearview mirror — and just a few months separating us from Worlds — now's the time for all ten permanent partners to step up and deliver. This is their one and only chance to make something of their season and failing to do so could result in far-reaching consequences.
And so, naturally, different teams will be under different amounts of pressure. No one will care much if, say, SK Gaming fail to make playoffs. The MAD Lions, on the other hand, will need to put on a show and move the needle, lest they risk becoming wholly irrelevant.
Who'll thrive amidst such challenging circumstances still remains to be seen, but one thing's for certain: we're all in for a heck of a ride!
#LEC returns on 17 June!
Find your schedule for the Superweek here! 👇
📅 https://t.co/Ge78qGyOOT pic.twitter.com/GcSwuTZudE
— LEC (@LEC) June 1, 2022
2022 LEC Summer Split Betting Odds & Preview | Complicating Factors
First of all, all ten teams will be competing on a brand new patch. That will, naturally, introduce quite a bit of chaos, especially early on. It'll also even out and level the playing field which will, in turn, result in numerous upsets.
A CHAOTIC STATE OF AFFAIRS
That, too, will stabilize in a few weeks' time, but until it does, be wary of the unexpected. Anything can happen, no matter how outlandish it might seem at first (or second) glance.
G2 Esports dropping the ball against Astralis? That's not only plausible but perhaps even a given. Fnatic barely scraping by against mid-tier gatekeepers? You bet. Rogue styling over everyone and then losing to SK? Pretty much guaranteed.
You get the gist.
And don't even try to make any sense of it either — it'll be a state of complete and utter chaos. Over time, the best teams in Europe will distance and differentiate themselves from the rest of the pack, but there's no telling how long it'll take them to do so. Sometimes it's just two or three weeks. Other times they need up to two months to really get going and hit their stride.
Either way, it's inevitable.
2022 LEC Summer Split Betting Odds & Preview | Preliminary Power Rankings
As always, the best we can do at this early point is to give out a fairly thorough (albeit still incomplete) preview — a preliminary power ranking, if you will.
MANY QUESTIONS LINGERING IN THE AIR
We know who's good and why, but it's been a while since the last time we've seen these teams in action and a lot could have changed in the interim.
The same goes for the LEC champions, too. G2 Esports might be the best team in Europe, but they've also had the least amount of time to recuperate — they went from claiming the throne (in the most tremendous of fashion, no less) to scrimming for MSI, to traveling to Busan, fighting against the very best teams in the world, and then back to Berlin to prepare for the second half of the competitive season.
That's as grueling a schedule as it gets.
And so, naturally, don't be surprised if they end up dropping a few games early on.
1. G2 Esports
We're done doubting the "Kings of Europe." They've earned our benefit of the doubt — and then some. They might not be the best team on paper, but whatever they might lack in team-wide veterancy they more than make up for in sheer grit, flexibility, and the willingness to compete until the very last second.
They are the most capable team in all of Europe. We don't think they're more talented than, say, Fnatic, but they're obviously a lot more versatile and their "power of friendship" seems to be far more important than sheer mechanics.
Their bottom lane duo was deemed insufficient for the longest and, well, there's a very good reason why: they simply paled in comparison to their more seasoned peers and adversaries. They were okay, somewhat middling and feeble, with few good moments scattered throughout the split.
SURPRISINGLY DOMINANT
Once the playoffs came around, though, Flakked and Targamas kicked things into high gear and dominated beyond all measure. These two are staggeringly capable, and the fact that they were able to find so much success across such a short period of time must have done wonders for their confidence, too.
Every single member on this G2 line-up has started peaking at just the right moment. And, well, if they have any gas left in the tank after playing so many games in a row they should definitely be able to "go the distance" this time around as well — by which we mean defend their throne and punch their ticket to the World Championship.
Betting against G2 Esports at this point in time would be nigh ludicrous; they were able to rub shoulders with the likes of T1 and Royal Never Give Up, after all, and that's as big of an indication of their staggering talent and potential as it gets!
They are, without a doubt, the biggest frontrunners to win the 2022 LEC Summer Split and, odds are, they'll do just that.
Top: Sergen "BrokenBlade" Çelik
Jungle: Marcin "Jankos" Jankowski
Mid: Rasmus "caPs" Winther
ADC: Victor "Flakked" Lirola
Support: Raphaël "Targamas" Crabbé
Coach: Dylan Falco
2022 LEC Summer Split Odds — Outright Betting:
2. Fnatic
The former "Kings" will undoubtedly be the biggest threat and obstacle on G2's path towards defending their throne. They have the most depth and talent and experience out of all their peers, which, in all fairness, didn't result in much last split.
Well, a Top 3 finish is nothing to scoff at, in all fairness, but it is a bit underwhelming given whom they had competing under their banner. For a team as stacked and capable as theirs, anything less than winning the LEC should rightfully be deemed a failure.
TIME TO DELIVER
If G2 could go the "whole nine yards" with two rookies, then there's really no excuse. It's obviously not that simple, we know, but the point stands nonetheless. Fnatic had all the right tools, the right pieces of the puzzle, if you will, and still it didn't matter.
Some of it was due to their abysmal drafting tendencies. The biggest culprit, however, was their complete and utter hubris. And it took us a while to notice it, too. It only became truly evident once their backs were against the wall against both Rogue and G2 Esports, and by that point it was far too late for them to make the necessary adjustments.
The boys in black and orange are still amongst the most dangerous in the entirety of the LEC (even with their few debilitating flaws). They have the experience, the veterancy, the talent — they have it all.
Now all that's left for them to do is to get on the same page, figure out their flaws — and, perhaps most importantly, accept them — and success will surely follow as a by-product.
They'll still face an uphill battle, though. Rogue are perhaps even a bit better (assuming the meta doesn't shift too much), and G2 have already proven their mettle, not just on home soil but internationally as well.
We can definitely envision a world in which Fnatic don't make the "cut" for Worlds. It's an unlikely scenario, granted, but it's definitely not an impossible one. It all depends on whether or not they evolved as a five-man unit during this (admittedly quite short) break.
If the answer's positive, then they will stand a chance at dethroning their perennial adversaries G2 Esports. If not, they'll barely scrape by and make it to Worlds — if even that much.
Top: Martin "Wunder" Hansen
Jungle: Iván "Razork" Martín
Mid: Marek "Humanoid" Brázda
ADC: Elias "Upset" Lipp
Support: Zdravets "Hylissang" Iliev Galabov
Coach: Jakob "YamatoCannon" Mebdi
2022 LEC Summer Split Odds — Outright Betting:
3. Rogue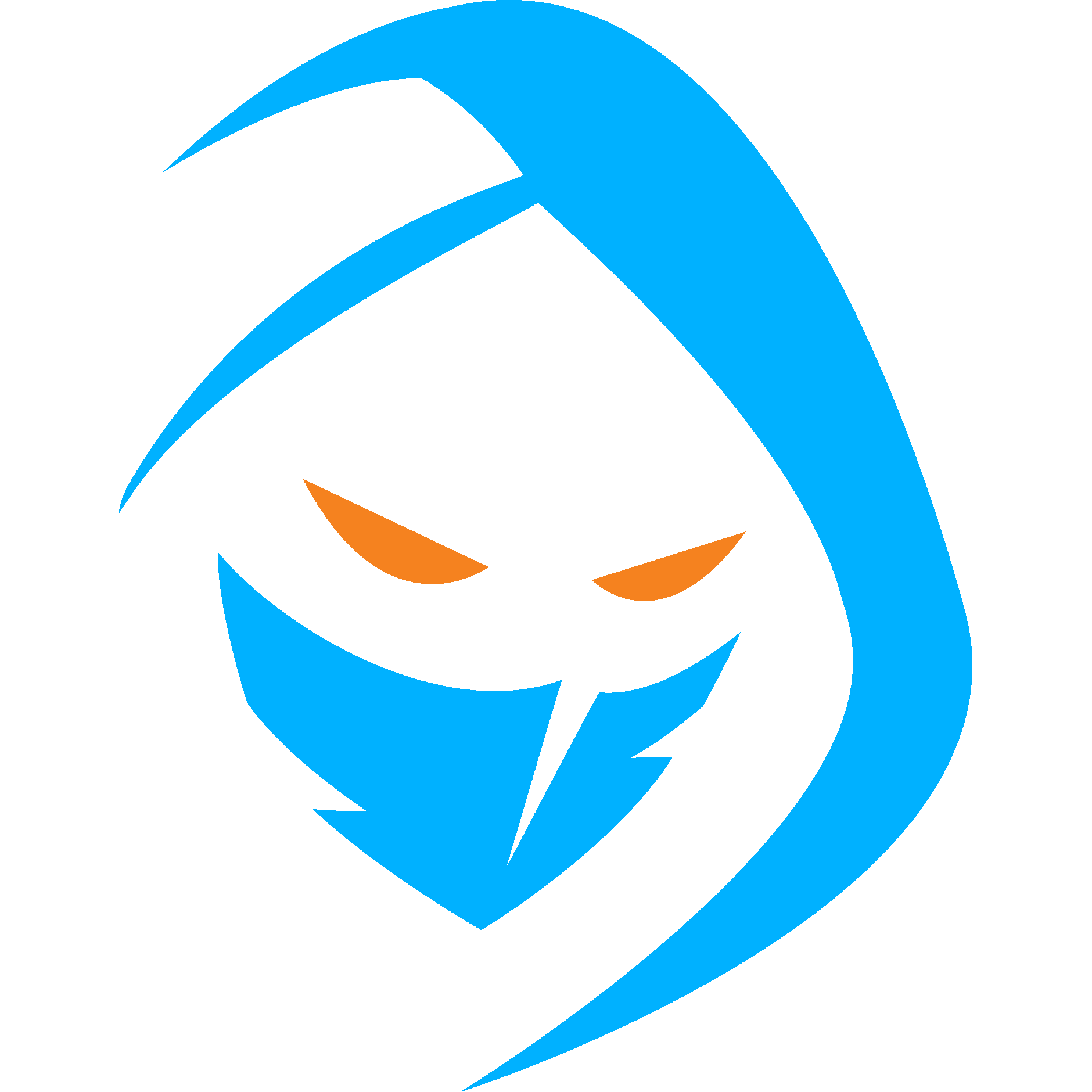 Coming in at third place we have none other than the boys in blue: Rogue. Now, putting them third might not sit well with some folks online, but hear us out: Fnatic have a lot more experience and should, therefore, be able to improve at a slightly faster pace.
One could rightfully argue that they also have a higher skill ceiling and that they haven't even come close to realizing their inherent potential last split. Now, this is all a "best case scenario" kind of thing, but it is rooted in a rational way of thinking along with ample empirical evidence.
The #LEC Spring Split was a banger and now we're working hard to make summer OURS #GoRogue pic.twitter.com/APmO6oZ9bg
— Rogue (@Rogue) May 21, 2022
Rogue are, without a shadow of a doubt, a spectacular team that is obviously a lot more capable than anyone could have imagined, but we don't think they'll do any better this time around (which is totally fine). Fnatic, on the other hand, made very specific, easily fixable mistakes and should, therefore, be able to rank even higher this time around.
STILL A VERITABLE THREAT
Be that as it may, Rogue are still one heck of a team and they will, by all means, give G2 and Fnatic a run for their money. They're also one of the biggest frontrunners to make Top 3 and, by proxy, represent Europe at the 2022 World Championship.
They have the right players for the job in addition to the de facto best coaching staff in all of Europe. We don't think that'll be enough to really claim the LEC throne and leave a mark in the history books, but Top 3 seems like a given.
Top: Andrei "Odoamne" Pascu
Jungle: Kim "Malrang" Geun-seong
Mid: Emil "Larssen" Larsson
ADC: Markos "Comp" Stamkopoulos
Support: Adrian "Trymbi" Trybus
Coach: Simon "fredy122" Payne
2022 LEC Summer Split Odds — Outright Betting:
4. MAD Lions
Putting the MAD Lions in fourth feels like the most unreasonable leap of faith one can imagine. We get it. Hear us out, though: they had immense moments of brilliance last split, even with an anemic mid laner (pardon our harsh phrasing).
Moreover, Armut and Kaiser simply didn't play up to their level. Heck, they weren't even close! And so if MAD could perform as "well" as they did despite having such a gimped line-up — the vast majority of which was severely underperforming — then we can easily imagine a world in which they not only bounce back but even leave some kind of a mark.
It's a stretch, we know, but by no means is it impossible.
UNFORGIVEN had some of the most mind-blowing plays and performances up until MAD Lions imploded. Elyoya was still able to dominate and 1v9 despite his teammates inting whenever they could.
There were numerous silver linings for the MAD Lions, although they weren't all that visible and evident while they were still competing. Now, though, they're as clear as day.
NOT TO BE TRIFLED WITH
Now sure, they're not going to be hoisting the LEC trophy any time soon — what with G2, Fnatic, and Rogue being as good as they are — but a Top 4 finish definitely feels possible. Optimistic? Absolutely. Unrealistic? Not by a long shot!
The addition of Nisqy alone has instantly made them a playoff contender. His experience and ability to influence the map (whilst rarely losing control of his own lane) will unlock MAD in numerous key ways, and we cannot wait to see it!
The LEC needs a well-performing MAD Lions. They are, in many ways, the future of the European region, and the sooner they can rebound and return to their old ways the better!
Top: İrfan "Armut" Berk Tükek
Jungle: Javier "Elyoya" Prades
Mid: Yasin "Nisqy" Dinçer
ADC: William "UNF0RGIVEN" Nieminen
Support: Norman "Kaiser" Kaiser
Coach: James "Mac" MacCormack
2022 LEC Summer Split Odds — Outright Betting:
5. Team Vitality
Where does one even begin with Team Vitality? Let's start off with a bit of truth: this "superteam" is one of the biggest disappointments in LEC history.
That much is a fact and it cannot be brought into question.
They could still make good on their hype (and obscenely high paychecks) but we just don't see it happening. This team wasn't assembled with thought and care. That, too, is a fact. There's no balance, but rather a myriad of egos and more hubris than you can shake a stick at.
This kind of "read" is based solely on their play and the way in which they draft — nothing more, nothing less.
They have more than enough talent but that alone means very little in the grand scheme of things. Their opponents, too, are talented beyond measure. And so if their biggest and most pronounced advantage is neutralized, what else do they have to offer?
Very little, it seems like.
We don't trust in Team Vitality to make the right changes and actually leave some kind of a mark. The organization itself has made numerous iffy calls in the past and the way in which they've been handling their LEC team also leaves a lot to be desired.
That being said, their line-up is still amongst the most capable ones in Europe. Alphari, Perkz, and Carzzy are still absolutely incredible at the game and will definitely give Vitality as a whole a fighting chance.
NOT GOOD ENOUGH AS A WHOLE
Once the dust settles, however, we just don't see this team making waves, neither in the regular season nor in the playoffs. They're just not layered enough. Alphari excels at laning and then drops off tremendously once the mid and later stages of the game come around, Perkz hasn't been nearly as commanding as we expected him to be, and Carzzy, while undeniably talented and capable, hasn't made much of a difference.
All in all, we cannot help but be disappointed with what Vitality have shown us and, odds are, it's not going to get any better in the second half of the season. They might improve ever so slightly, but so will their opponents which, in turn, will render their "evolution" futile.
Top: Barney "Alphari" Morris
Jungle: Kang "Haru" Min-seung
Mid: Luka "Perkz" Perković
ADC: Matyáš "Carzzy" Orság
Support: Labros "labrov" Papoutsakis
Coach: Louis-Victor "Mephisto" Legendre
2022 LEC Summer Split Odds — Outright Betting:

6. Misfits Gaming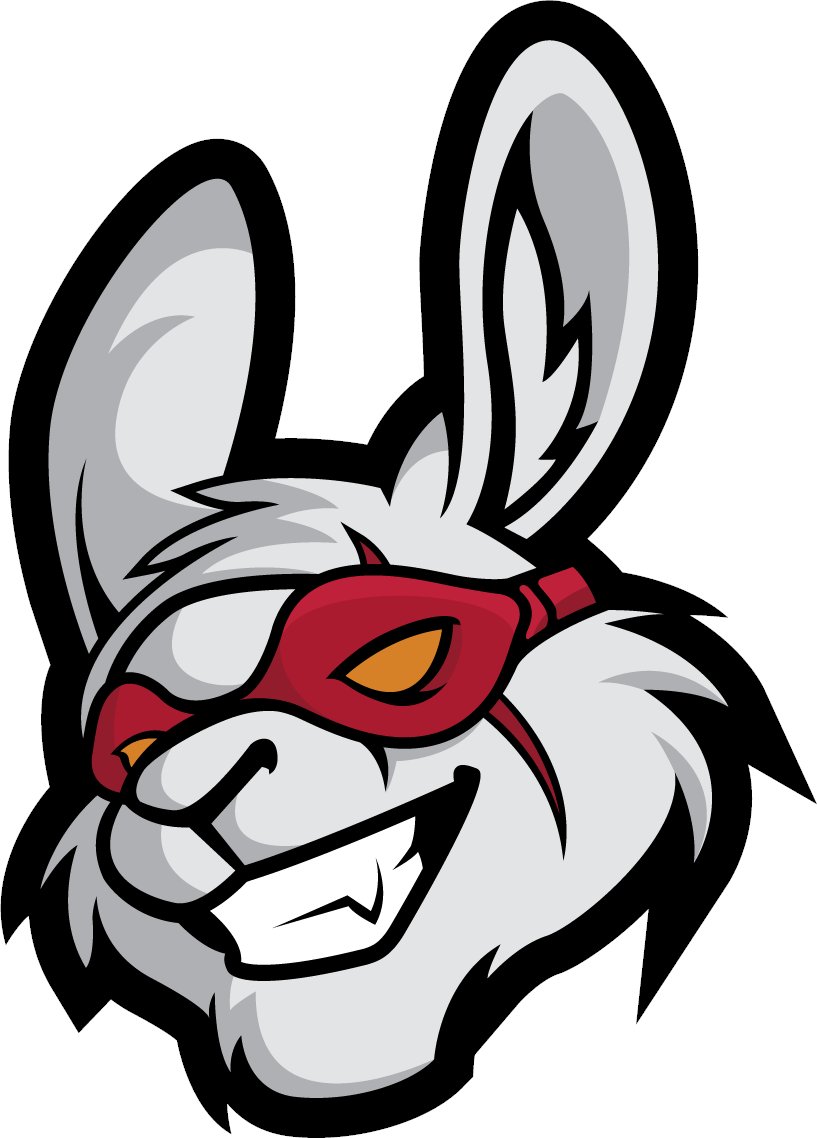 Coming in at sixth place we have none other than Misfits Gaming, a team we're still not sure how high to rank despite the fact that we've been watching them play for the better half of 2022.
They're… better than the sum of their parts. That's about the best way we can put it. Shaltan and Neon are great, but it's Vetheo who's really been pushing the entire team over the finish line. His immaculate performances have given Misfits a puncher's chance even against the very best teams in the LEC.
BETTER THAN EXPECTED
They're capable, feisty, and imbued with more self-belief and confidence than one would expect. They're also flawed and limited in terms of ability and long-term potential. That, too, is to be expected given who's competing under their banner.
We don't think they'll succeed this time around as much as they did last split. They'll certainly try, in all fairness, but the teams they were able to leapfrog have all either upgraded or have better acclimated to their current circumstances.
We don't think they're better than MAD or Team Vitality, although we sure would love to be proven wrong: it would make for a much more entertaining status quo!
Be that as it may, even in a worst-case scenario they should still be able to put on a show and qualify for the playoffs, barring any huge, unforeseen twist.
Top: Joel "Irrelevant" Miro Scharoll
Jungle: Lucjan "Shlatan" Ahmad
Mid: Vincent "Vetheo" Berrié
ADC: Matúš "Neon" Jakubčík
Support: Mertai "Mersa" Sari
Coach: Alexander "Carter" Cartwright
2022 LEC Summer Split Odds — Outright Betting:
7. EXCEL Esports & Astralis
Next up, we have a most peculiar two-way tie for seventh: EXCEL Esports and Astralis. These two are almost certainly going to end up as the biggest gatekeepers in the LEC. They're good, capable, fairly talented, but just not good enough to compete with the G2s and Fnatics and Rogues of the world.
They should not be underestimated, however. EXCEL are far more dangerous than one would expect, and Astralis, while nowhere near as well-rounded, should still be able to trade blows and pull off a few upsets.
Time to make it official. Welcome to the team, @Vizicsacsi!
Read the full announcement here: https://t.co/lIe1GHwVl3 pic.twitter.com/59DJuEF22X
— Astralis League of Legends (@AstralisLoL) May 2, 2022
Grouping them up, therefore, kind of makes sense. They will, at best, contest for a spot in the playoffs and that's about it. Nothing more, nothing less. EXCEL are obviously a cut above, but we don't think they'll be good enough to really crack Top 6.
Much of the same can be said for Astralis, too, although their skill ceiling should in no way be compared to that of EXCEL's — they're much, much worse. Regardless, they have a few seasoned veterans leading the charge which could, in theory, end up making a big enough difference.
2022 LEC Summer Split Odds — Outright Betting:
Will EXCEL Make Playoffs?
9. SK Gaming
Coming in at ninth we have SK Gaming, a team that is seemingly destined to remain a bottom-dweller. There's… really not a whole lot we can — or should — say about them. They're not abysmal per se, but they do lack the tools and weapons which are necessary for them to rub shoulders with their more capable peers.
Regardless, they'll still echo much of that age-old SK DNA: feisty, courageous and, at times, better than expected. They'll pull off upsets when you least expect them to, go on respectable win streaks against top opposition, and then implode and regress at the most random moment imaginable.
That's just their M.O. and it has happened so many times in the past that it's more a case of when rather than if.
Still, if you're a fan of fiesta-like League of Legends and are partial to spirited underdogs, you'll definitely enjoy watching their games!
Top: Janik "Jenax" Bartels
Jungle: Erberk "Gilius" Demir
Mid: Daniel "Sertuss" Gamani
ADC: Jean "Jezu" Massol
Support: Erik "Treatz" Wessén
Coach: Simon "Swiffer" Papamarkos
2022 LEC Summer Split Odds — Outright Betting:
10. Team BDS
Finally, in tenth, we have Team BDS. This, in short, should really come as no surprise. We initially believed that this ragtag group would be able to make waves (relative to their skill ceiling, of course), but that ended up being nothing more but an overly optimistic stretch — a bit of wishful thinking, if you will.
They've made two changes to their starting line-up and, well, neither is particularly impressive or noteworthy.
On the one hand, we're happy that they're at least trying to adapt and enter the forthcoming split with a more capable roster. On the other, these aren't the kinds of changes they needed to make for them to truly stand a chance at leaving a mark.
And so, if you're a fan of this particular organization — or any of its players — then definitely make sure to temper your expectations. Cinkrof, for one, deserves all our praise and attention, but there's only so much he'll be able to do given whose banner he'll be playing under.
A VETERAN LEADING THE CHARGE
GrabbZ is amongst the most capable and seasoned coaches the LEC has to offer, but he, too, will not be able to work any miracles given the vast disparity between his players and the rest of the region.
Don't expect much from BDS going forward. This is a very young line-up and these players will definitely need a bit of time before they can truly spread their proverbial wings and show the world what they're made of.
Top: Tobiasz "Agresivoo" Ciba
Jungle: Jakub "Cinkrof" Rokicki
Mid: Ilias "Nuclearint" Bizriken
ADC: Matthew Charles "xMatty" Coombs
Support: Robert "Erdote" Nowak
Coach: Fabian "GrabbZ" Lohmann
2022 LEC Summer Split Preview | Betting Odds — Closing Remarks
By the looks of it, this forthcoming split will be one to remember! You should, however, be extra careful early on — the meta is still as flexible as ever and teams will surely experiment a bit more than we'd like.
EXPECT THE UNEXPECTED
And so, if you're looking to put your money on the line, definitely keep an ear to the ground; the power ranking above should only be used as guidance — not gospel. There are still many ways in which things could unravel and with so many intangibles lingering in the air, it'd be ludicrous of us to give out any guarantees or make any sweeping statements.
Be that as it may, we know who's and why and it's only a matter of time before the standings reflect that as well. As always, you can catch all the action on Twitch, YouTube, and the official LoLEsports website!
And, on the off-chance you happen to be looking for the best esports betting sites, we have you covered there as well!