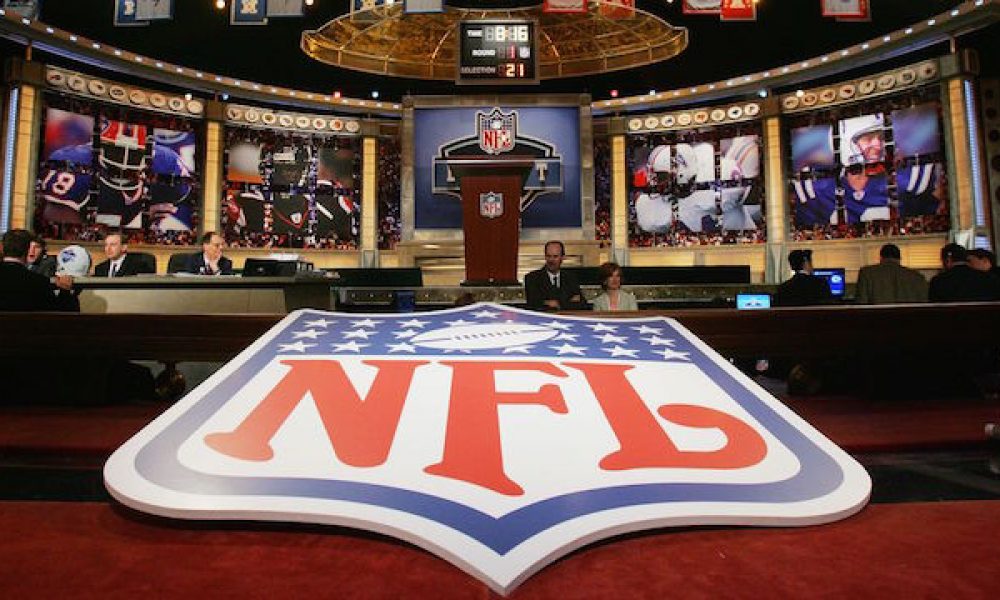 The 2022 NFL Draft is barely more than a week away, and these five teams could trade up in the first round for a star.
5. Jacksonville Jaguars
You'll be forgiven for thinking the author is a dope, considering the Jaguars are picking No. 1 overall. However, Jacksonville has 12 picks throughout the draft, tied for most alongside the Kansas City Chiefs. So while general manager Trent Baalke can't improve the standing of his initial selection, he could package a few picks later in the draft to move back into the first round and get another player with a fifth-year option.
4. Pittsburgh Steelers
The Steelers have a unique situation. Pittsburgh has long been one of the most stable franchises in the NFL, but it has change afoot. General manager Kevin Colbert is in his final season, and the quarterback position is in flux with the retirement of future Hall of Famer Ben Roethlisberger. Picking No. 20 overall, perhaps a trade towards the top 10 is in order. If Colbert wants to swing big and land Malik Willis or Kenny Pickett, the Steelers might need to be aggressive.
3. Green Bay Packers
Now we get into three teams who are obvious, but for different reasons. The Packers need to find a solution to their offensive issues after trading away star receiver Davante Adams and watching Marquez Valdes-Scantling leave in free agency. With Aaron Rodgers trying to win one more Super Bowl before walking into Canton at a later date, general manager Brian Gutekunst has a big chore ahead. Should there be a run on receivers, Gutekunst would be wise to package some picks — Green Bay has two first-rounders — to move up.
2. Kansas City Chiefs
The Chiefs, like the Packers, traded away a star receiver in Tyreek Hill and received a bevy of picks in return. Kansas City has picks Nos. 29 and 30, giving general manager Brett Veach a host of options. Additionally as aforementioned, the Chiefs have a dozen picks including multiple choices in each of the first four rounds. Look for Kansas City to make a few moves up in the pursuit of receivers and edge rushers.
1. New Orleans Saints
New Orleans made a trade in March with the Philadelphia Eagles, giving it a pair of first-round picks in 2022. The Saints are very likely looking to land a quarterback who can compete with Jameis Winston, who is on a short-term deal. New Orleans has the ammo to get into the top-five picks.
Facebook Twitter LinkedIn