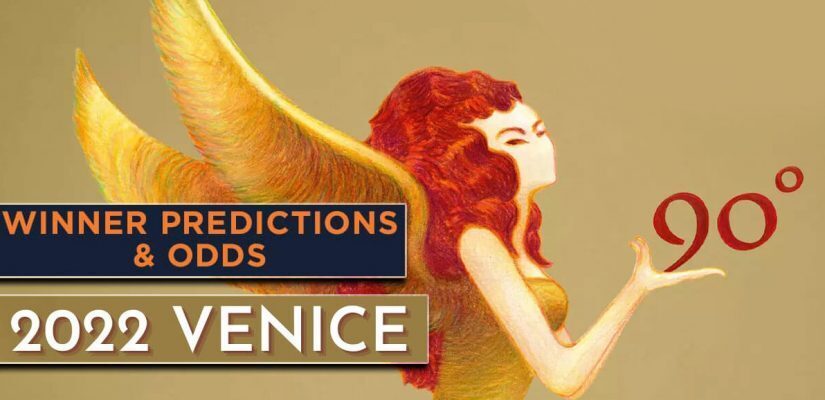 The 79th annual Venice International Film Festival will start on Wednesday, August 31 and run through Saturday, September 10 in Venice, Italy. It will start with the black comedy Horror film White Noise and end with the non-competition film The Hanging Sun.
The 2022 Venice Film Festival will see 23 films competing for the prestigious Golden Lion including the festival's Opening Night film and the screening of the Netflix film White Noise, the first time Netflix will open up the Venice Film Festival. The 79th Venice Film Festival kicks off the awards season with the 48th Telluride Film Festival (September 2-5) and the 47th Toronto International Film Festival (September 8-18) following on the New Film Summer Calendar.
Actress Rocío Muñoz Morales will be the host of both the Opening Night (August 31) and the Closing Ceremonies (September 10), with the 2022 Golden Lion winner being announced at the historic Sala Grande (Palazzo del Cinema on the Lido) in Venice, Italy.
Earlier this year:
"CODA" became the first-ever Sundance premiere to win the Oscar for Best Picture at the 2022 Academy Awards while Ruben Ostlund's "Triangle Of Sadness" won the 2022 Palme d'Or at the Cannes Film Festival in May in France.
White Noise is the modern story of a Professor (Adam Driver) of Hitler studies at a Liberal Arts college in the US and his wife (Greta Gerwig) who are forced to deal with an "airborne toxic event" in the town that terrifyingly affects the lives of everyone in the community.
The 79th Venice Film Festival Odds see White Noise priced at 8/1 (+800) to win the Golden Lion. However, there are two other movies tied at +450 odds to win this prestigious award according to entertainment betting sites. The Todd Field-Directed USA black comedy horror TÁR and the coming Alejandro González Iñárritu-written, produced- and directed Mexican Comedy Bardo, Or False Chronicle of a Handful of Truths are both priced at +450 to win the Golden Lion in Italy.
Love Life and Monica (6/1) are the next two films up in the Venice Film Festival Odds Futures market, followed by The Son and the aforementioned Netflix offering White Noise, both lined at 8/1 and worth a look. Expect White Noise's odds to drop after its screening.
Last year:
At the 78th Venice Film Festival, Audrey Diwan's "Happening" won the Golden Lion, becoming the 6th Woman-directed movie to win the award. The Golden Lion was created in 1949 and is regarded as one of the Film industry's most distinguished honors.
Here are the Venice Film Festival Odds for this annual treat for international Film lovers from BetUS, and this is a wide-open and entertaining market where any title could win and where the streaming service Netflix has a heavy presence and may win the Golden Lion.
#BiennaleCinema2022 Online ticket sales for #Venezia79 are open 🎟
Buy your tickets → https://t.co/uxEF6XiKxx pic.twitter.com/K5ZDNOlQQV
— La Biennale di Venezia (@la_Biennale) August 17, 2022
Odds to Win Golden Lion at 79th Venice Film Festival
#1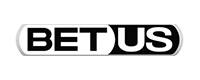 Fast payout within 48 hours Horse racing and esports betting Live dealer games
Movie
Odds
Bardo, Or False Chronicle of a Handful of Truths
+450
TÁR
+450
Love Life
+600
Monica
+600
The Son
+800
White Noise
+800
Blonde
+1000
No Bears
+1000
The Whale
+1000
Argentina, 1985
+1200
Bones and All
+1200
The Banshees of Inisherin
+1200
L'immensità
+1400
The Eternal Daughter
+1400
Beyond the Wall
+1600
Saint Omer
+1600
A Couple
+1800
Other People's Children
+1800
All the Beauty and the Bloodshed
+2000
Chiara
+2000
Athena
+2200
Il Signore delle Formiche
+2200
Our Ties
+2200
#BiennaleCinema2022 Are you ready to update your calendar? The screening schedule of #Venezia79 is now available!
Online ticket sales for the public open tomorrow at 3 pm.
Programme (public) → https://t.co/EyXIoU1rrW
Programme (pass holders) → https://t.co/Gihf82tX0e pic.twitter.com/lgq7QIrVnM
— La Biennale di Venezia (@la_Biennale) August 16, 2022
79th Venice Film Festival Sees Bardo, TÁR Two Favorites
Directed by Todd Field, co-Favorite TÁR (+450 to win Golden Lion) stars Cate Blanchett, Noémie Merlant, Nina Hoss, Sophie Kauer, Mark strong, and Julian Glover and is a USA offering about a Classical Music Composer and Conductor named Lydia Tár.
The other co-Favorite in the Venice Film Festival Odds is another Netflix offering Bardo, Or False Chronicle of a Handful of Truths (+450 to win Golden Lion), a Mexican Comedy that was written, produced and directed by Alejandro González Iñárritu. Daniel Giménez Cacho stars as a Mexican journalist in the film which is just one of many much-anticipated Netflix titles to be making its premiere at the 79th Venice Film Festival.
Nielsen announced last week that for the first time in history, Streaming Services had more viewers in the US than Cable or Broadcast TV, so this sea change in The Digital Age of viewers watching what they want, when they want it on the device they want continues. Netflix's Marilyn Monroe biopic "Blonde" (10/1 to win Golden Lion) is another one to look forward to and makes its Netflix debut on September 28. Monroe is played by actress Ana de Armas and the film is based on the 2000 Joyce Carol Oates novel of the same name.
Last year at the 78th Venice International Film Festival:
Netflix debuted Director Jane Campion's epic "The Power of the Dog," with Benedict Cumberbatch, and Campion went on to win the Best Director Oscar at the 2022 Academy Awards. An upcoming Japanese-French Drama set in contemporary Japan and written and directed by Kōji Fukada, Love Life (6/1 to win Golden Lion) is Distributed by Elephant House and will make its opening screening and premiere on September 5.
Also at 6/1 is Monica, an American-Italian drama starring Patricia Clarkson, Trace Lysette, Emily Browning, and Adrianna Barraza and written and directed by Andrea Pallaoro. The Son and White Noise both are listed at 8/1 odds, and based on the Screenplay by Christopher Hampton, The Son will be making its world premiere at the 2022 Venice Film Festival on Wednesday, September 7.
We are honored to announce WHITE NOISE by Noah Baumbach, starring Adam Driver and Greta Gerwig will be the opening film of the 79th Venice Film Festival 🎥✨. pic.twitter.com/WZcdeIdxT0
— White Noise Film (@whitenoisefilm) July 25, 2022
2022 Venice Film Festival Prediction
This is anyone's guess but expect TÁR, Bardo, Or False Chronicle of a Handful of Truths and White Noise to be favorites to win the Golden Lion at the upcoming 79th Venice International Film Festival 2022 at La Biennale di Venezia in scenic Venice, Italy.
In the Closing Ceremony on Saturday, September 10, will be the winners of the coveted Golden Lions, all of the other Lions as well as all of the other official prizes from the annual event. First impressions will be as important as will be any bias or preconceived notions here. The Venice Film Festival will also screen 14 Short Films, available free worldwide on its website and this year's lineup will include two Italian films, Giuseppe Piccioni's Preghiera della Sera (Diario di una Passeggiata) and Chiara Marotta's Il Turno.
With Netflix on a roll in the Awards in both TV and Movies, taking a shot on the black comedy White Noise seems worth the risk, at the 8/1 odds, but do your own homework in this wide-open Venice International Film Festival Odds betting market for 2022.
Waiting for the #BiennaleCinema2022 | #Venezia79#TheEternalDaughter by #JoannaHogg "stars a lone actress, #TildaSwinton. There is a sense of a ghostly film" but "it also features the director's recurring themes, such as the relationship with the mother" →https://t.co/MULmuIUWTk pic.twitter.com/NsCZ3j1o3Q
— La Biennale di Venezia (@la_Biennale) August 18, 2022
Venice Film Festival Dates — Screening Schedule
Wednesday, August 31—79th Venice Film Festival Opens
Wednesday, August 31—White Noise; Princess
Thursday, September 1—TÁR; Bardo, Or False Chronicle of a Handful of Truths
Friday, September 2—A Couple; Bones And All; Athena
Saturday, September 3—All The Beauty And All The Bloodshed; Monica
Sunday, September 4—Other People's Children; L'immensità
Monday, September 5—The Banshees of Inisherin; Love Life
Tuesday, September 6—The Eternal Daughter; Il Signore delle Formiche
Wednesday, September 7—Saint Omer; The Son
Thursday, September 8—Beyond the Wall ; Blonde
Friday, September 9—No Bears; Chiera
Saturday, September 10—Venice Film Festival Closing Ceremony
PLACE YOUR BETS NOW!