49ers still trying to figure out what to do with Jimmy Garoppolo
March 29, 2022 By Ryan Ward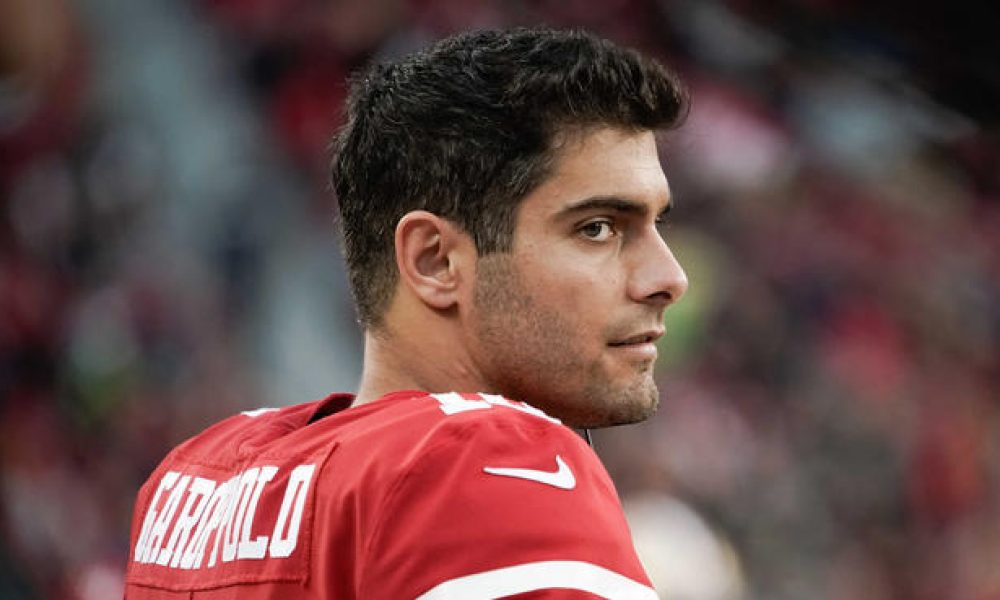 Since the San Francisco 49ers moved up in the 2021 NFL Draft to take Trey Lance, the writing has been on the wall for Jimmy Garoppolo's departure.
However, that doesn't appear it will happen just yet. The lack of movement in the trade market has led to speculation that the 49ers could cut Garoppolo. General manager John Lynch shot down that scenario, voicing that the team won't release the veteran quarterback.
"I don't foresee that," Lynch said Monday via ESPN's Nick Wagoner. "He's too good a player. I think Jimmy will be playing for us or will be playing for someone else. He's too good of a player not to be."
Garoppolo is in the final year of his five-year, $137.5 million deal that holds only a $1.4 million dead cap hit if he's cut. The 49ers' unwillingness to part ways is due to their desire to get some trade assets or players in return.
San Francisco appears more than comfortable to let the situation ride out through to the 2022 season. Handing the reins to Lance is the long-term plan, but having Garoppolo on the roster isn't out of the picture.
Want $250 to bet on NBA futures?
Sign up here!
The 49ers are not trying to rush the second-year quarterback before he's ready for the responsibility. Meanwhile, every indication is that he will get a strong start to start in 2022. Things could heat up on the Garoppolo trade front before the draft or after it as other teams will have a clearer picture of their quarterback situations.
Facebook Twitter LinkedIn