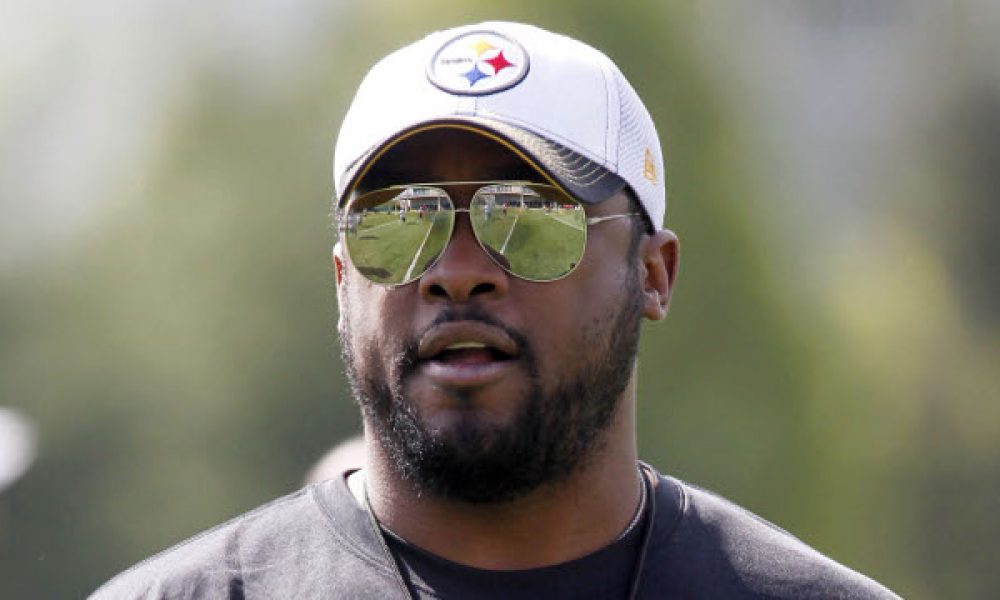 May 3, 2013; Pittsburgh, PA, USA; Pittsburgh Steelers head coach Mike Tomlin oversees drills during Steelers rookie mincamp and orientation at the UPMC Sports Complex. Mandatory Credit: Charles LeClaire-USA TODAY Sports
While there aren't many NFL teams to watch regarding quarterback battles, these five teams are worthy of keeping an eye on.
5. Cleveland Browns
This isn't so much of a battle, but a situation. While we're all waiting to see what ends up happening with the NFL and Deshaun Watson this summer, the Browns have to contend with the idea of starting either Jacoby Brissett or Baker Mayfield in Watson's place. Assuming there a suspension of some length, what does Cleveland general manager Andrew Berry do? It could be the most important decision Berry. has to make this entire campaign.
4. Atlanta Falcons
The Falcons are one of those teams simply trying to get going in the right direction. After finishing third in the NFC South last year, Atlanta traded away quarterback Matt Ryan to the Indianapolis Colts, opening up the spot under center for veteran Marcus Mariota, who came over by way of free agency. However, the Falcons drafted Desmond Ridder out of Cincinnati in the third round, and if Ridder shines in the preseason, perhaps he gets a look quicker than expected.
3. Seattle Seahawks
Seattle has one of the sadder quarterback situations in the league. It's a battle between Geno Smith and Drew Lock, which is the football equivalent of trying to put out a grease fire and deciding between a Super Soaker and a hose. Both are lost causes. Lock is the front-runner considering he's younger and has more physical ability, but there's a reason the Denver Broncos gave him up along with two quality players, two first-round picks and two second-round choices for Russell Wilson back in March.
2. San Francisco 49ers
The 49ers are likely going to go with second-year man Trey Lance after general manager John Lynch gave up three first-round picks to select him in 2021. However, veteran Jimmy Garoppolo is still on the books and now getting back from shoulder surgery, the Niners have to either move him or listen to the calls of a quarterback battle all summer long. Garoppolo might be limited, but he's proven he can win, going to a pair of NFC Championship Games and one Super Bowl over the past three years.
1. Pittsburgh Steelers
Nobody has a more interesting quarterback battle than the Steelers. One on side, veteran Mitchell Trubisky. On the other, first-round rookie Kenny Pickett. At some point, Pickett will take the job and likely not relinquish it save for injury. But who starts Week 1 is an open question.
Facebook Twitter LinkedIn