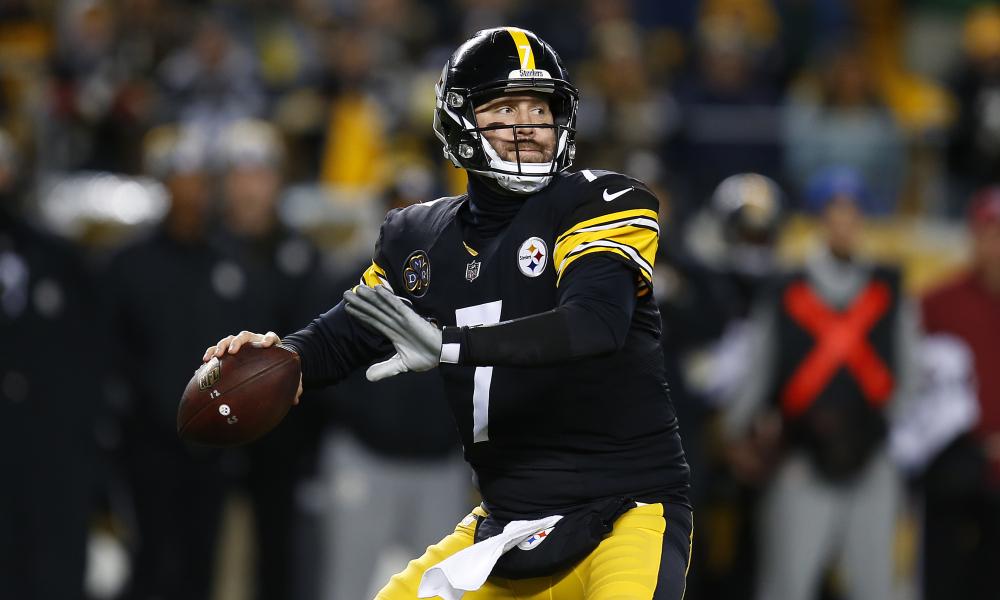 PITTSBURGH, PA – DECEMBER 10: Ben Roethlisberger #7 of the Pittsburgh Steelers drops back to pass in the first quarter during the game against the Baltimore Ravens at Heinz Field on December 10, 2017 in Pittsburgh, Pennsylvania. (Photo by Justin K. Aller/Getty Images)
Former Pittsburgh Steelers quarterback Ben Roethlisberger has opened up on a career that didn't quite go as expected.
Ben Roethlisberger will likely be remembered as one of the great quarterbacks. He certainly will in Pittsburgh. However, it's hard to forget the promise of his early years that went unfulfilled.
Ben Roethlisberger won two Super Bowls and played in another all before 2011. Since then, his Steelers team only won three more playoff games.
Eventually, he retired due to contractual issues rather than riding off into the sunset.
Want $250 to bet on NFL futures?
Sign up today!
Roethlisberger led Pittsburgh through iterations of the team that came and went. He says the NFL has changed culturally since he entered the league. 
"I feel like the game has changed," Roethlisberger said. "I feel like the people have changed in a sense. Maybe it's because I got spoiled when I came in. The team was so important. It was all about the team. Now, it's about me and this, that and the other.
"I might be standing on a soapbox a little bit, but that's my biggest takeaway from when I started to the end. It turned from a team-first to a me-type attitude. It was hard.
"It's hard for these young guys, too. Social media. They're treated so well in college. Now, this new NIL stuff, which is unbelievable. They're treated so special. They're coddled at a young age because college coaches need them to win, too. I know coach (Terry) Hoeppner never coddled me (at Miami). Neither did (former Steelers coach and Pro Football Hall of Famer Bill) Cowher."
Read: 2022 AFC East Preview – Bills Remain Team To Beat
Despite not reaching his full potential, Big Ben thinks he's done enough to get into the Hall of Fame.
"I did it for a long time," Roethlisberger said. "I know doing it for a long time doesn't mean that you get in, but, again, you look at the wins and losses, I think I did it at a high enough level for a long enough time that I think it would be pretty cool to get in. It is a special thing. That is one special place and a special accomplishment."
Facebook Twitter LinkedIn