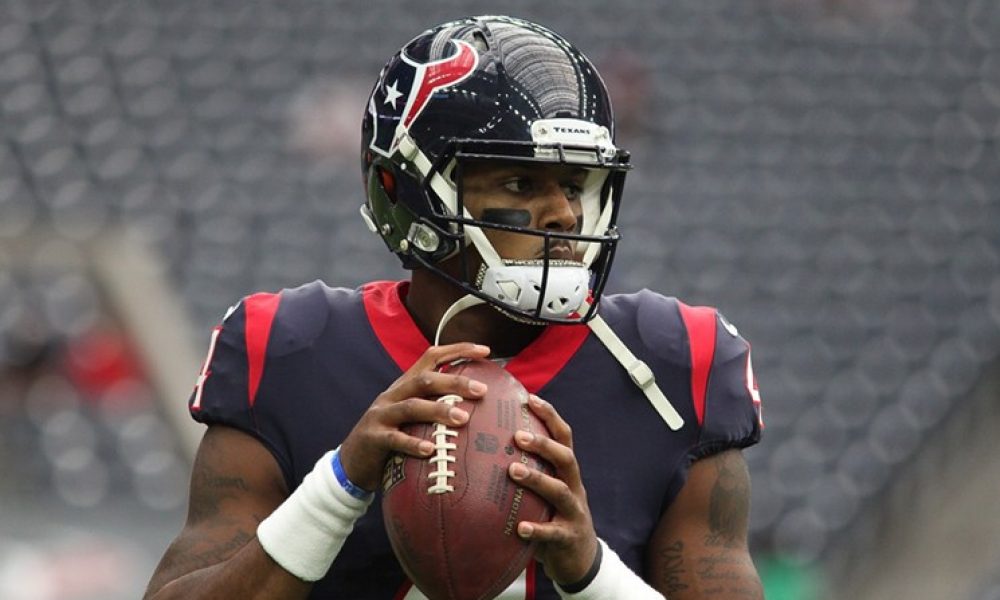 The NFL is preparing to angle for an "indefinite suspension" against Deshaun Watson, according to the Wall Street Journal, meaning the Browns quarterback could face a significant financial blow if suspended.
Discussions have reportedly included the possibility of Watson's contract with Cleveland being delayed a year if suspended the entire season. Shortly after the Harris County grand jury returned nine "no" bills on nine criminal complaints against the quarterback, Cleveland traded for Watson and signed him to a five-year contract worth a guaranteed $230 million. A clause built into the contract mandates Watson will lose only $55,556 for every game he's suspended this season.
Want $250?
Sign up here!
According to WSJ, if delaying his contract went into effect, the first year of his deal would not be completely "wiped out." Instead, 2023 would reportedly mark the start of his five years, which would delay when Watson could theoretically reach free agency if and when he would be reinstated, depending on the final punishment.
His hearing with Sue L. Robinson, the disciplinary officer appointed by the NFL and players association, is reportedly slated to begin Tuesday, according to ESPN's Adam Schefter. The NFL Players Association will "mobilize with an aggressive defense on Watson's behalf," which will reportedly include comparisons to the league's handling of cases involving three prominent team owners—the Commanders' Daniel Snyder, Patriots' Robert Kraft and Cowboys' Jerry Jones.
As for the league, an indefinite suspension would "give the NFL the flexibility to keep him out for longer based on a variety of factors, including whether more cases surface," per WSJ. NFL officials have reportedly "zeroed in" on five specific women "whose cases they believe include the strongest evidence." The league is reportedly pushing for the "indefinite suspension" to be no less than one year.
Facebook Twitter LinkedIn