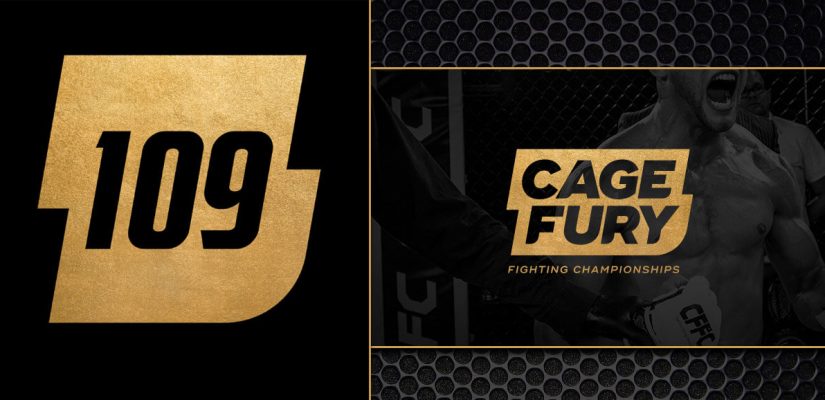 We're detailing the main card betting predictions for Cage Fury Fighting Championship 109, airing this Friday, May 27th on UFC Fight Pass. CFFC betting odds can be found on all major MMA betting sites, but we're using the odds from Betonline.ag. 
Top CFFC 109 Betting Picks
Here's the quick list of all six betting picks for the main card at CFFC 109. CFFC 109 predictions are listed in order from main event to the opening fight. Bet early, because these cards tend to move quicker than UFC shows. Betting sites have the fight start time listed at 7:00 PM ET for all six bouts. 
Main Event Pick at CFFC 109: Manoel Sousa -1200
Co-Main Event Pick at CFFC 109 : Chris Vasil  -145
CFFC 109 Main Card Pick: Ian Allston -400
Parlay Pick at CFFC 109 :Teshay Gouthro -400
CFFC 109 Main Card Pick: Thomas Majeski -125
Upset Pick at CFFC 109: Kendley St. Louis +185
PLACE YOUR BETS NOW!
TOMORROW! #CFFC109 can ONLY be seen on FIGHT PASS!
Action begins at 8pm ET / 5pm PT @CFFCMMA pic.twitter.com/nDd2Zwn3mN
— UFC FIGHT PASS (@UFCFightPass) May 26, 2022
CFFC 109 Main Card Odds and Predictions 
CFFC will have three five minute rounds for each of the six bouts. There are no prop bets available for this MMA card. 
Chaulet +600 vs Sousa -1200
As a last minute replacement for Felipe Maia, Chaulet is going out on a limb to face Sousa in a new main event. The card was supposed to be Paiva vs Curatolo, but that bout is gone alongside the co main's original match up. 
Sousa vs Chaulet Key Stats
Sousa is undefeated as a professional and amatuer totalling 11-0. He's finished all eight professional bouts, including putting away formerly undefeated (5-0)Mauricio Ruffy. Chaulet has been near high level fighters, but unable to best any of them, losing to Renato Moicano in 2013 and recently dropping LFA and CES appearances by first round stoppage each. 
CFFC 109 Betting Pick
Bet Sousa and don't be afraid to parlay. This is likely the strongest parlay bet on our CFFC 109 predictions and one of our top bets through the weekend. 
PLACE YOUR BETS NOW!
Vasil -145 vs Ndregjoni +115
This featherweight bout features fighters with two losses a piece. Vasil is focused heavily on kickboxing and has been knocked out twice. Ndregjoni has lost twice to decent grapplers and has the more decorated amatuer experience.
Fight Tape and Stats for Vasil vs Ndregjoni
Vasil is the clear athletic specimen of the two. Ndregjoni has average fight athleticism, and trains alongside fighters like Dan Miller. Most of the fighters at AMA haven't been active at a high level since 2014, while Vasil's Charlie Combat Club has no major fighters but is more active overall. 
CFFC 109 Co Main Betting Pick
We're going with the favorite again, Chris Vasil at -145. He has more finishes overall, finishing his last three wins by TKO. He has a 2015 ankle lock win, and has likely been doing BJJ for seven years at least. This is yet another easy pick.  
PLACE YOUR BETS NOW!
Majeski -125 vs Meshkhoradze -105
160 pound fighter Majeski has lost his last two bouts and is struggling to get his bearing as a professional. His 3-1 amatuer run included three submissions, and we've confirmed he's a purple belt in BJJ. 
Meshkhoradze Stats and Fight Tape
Though he only has four fights total, Meshkhoradze is 3-1 overall, winning two split decisions along the way. He's never finished a fight but at least one of the fighters he's faced has BJJ experience. Both of the fighters to beat Majeski were undefeated. 
CFFC 109 Main Card Betting Pick
Majeski has lost to opponent's like Jonathan Piersma, a fighter who went to a draw in  a grappling match with Rafael Lovato Jr. Majeski is top talent and he's stepping back to pad his record against Meshkhoradze. These two are on very different levels and we see Majeski taking the win by submission at -125. 
PLACE YOUR BETS NOW!
Allston -400 vs Cluclea +300
Allston is a debuting heavyweight pro with a 4-2-1 amatuer record. He faces the tough David Ciuclea, a fighter who won his debut by first round retirement in 2021. The biggest difference between these two is the training environment. 
Renzo Philly vs Triumph Fight
Allston is at Renzo's, one of the top MMA schools on the east coast.
This is the same school that has produced the UFC's Sean Brady, Pat Sabatini, and Jeremiah Wells. Renzo's is quickly becoming a place where talent pools. 
Triumph Fight is a South Carolina school with five active fighters and I believe David Ciuclea is the head coach, which makes it tough to put a fight camp together. 
Betting Pick for CFFC 109
Ciuclea has submission losses. He's the smaller fighter and he's up against a solid heavyweight out of a top tier school. Our betting pick is Ian Allston at -400, a $25 payout per $100 wager. 
PLACE YOUR BETS NOW!
Escareno +300 vs Gouthro -400
Both fighters are 4-1 in this bantamweight matchup. Gouthro is the favorite, boasting three professional finishes and an 8-1 amatuer career. 
Efren Escareno has one submission finish to his name, and was knocked out in his last loss by a 4-3 gatekeeper at the local level. His 6-1 amtuer record is full of submissions, but no knockouts to his name. 
Escareno Fight Tape
His last opponent Jeffrey Glossner lost a unanimous decision to Escareno, one that didn't display much of Escareno's striking ability.
He's a purple belt in BJJ and obsessed with the takedown and ground striking methods of victory.
Escareno is chin up and eyes closed for many of his stand up exchanges. 
Betting Pick for CFFC 109 Escareno vs Gouthro
Gouthro is the better striker by light years. He's athletic and compact. I don't see Escareno winning top position, so he'll be relegated to submissions from bottom and winning stand up exchanges. Gouthro is a talented wrestler and a good bet at -400, paying out $25 per $100 wager. 
PLACE YOUR BETS NOW!
St. Louis +185 vs Golden Jr. -225
Golden Jr is the favorite but he's lost six of his last seven outings in combat sports. Golden lost by submission twice in 2021, and was knocked out three times in his last four boxing matches. He has knock out power, but does little more than swing for the fences in each fight. 
Kendly St. Louis' Tough MMA Run
Louis has four MMA losses, including UFC stand out Vlacheslav Borshchev and 7-0 stand out Eric Alequin. In spite of bad matchups, this guy is good, with two submissions and two TKO's among wins. He had a 6-1 amatuer record with four finishes dating back to 2015. He's underrated here. 
Betting pick for CFFC 109 Upset
This is the biggest upset of the night. St. Louis has submission skill, and Golden jr. loves getting submitted. Expect fireworks early on followed by a St. Louis win. Our CFFC 109 betting pick is St. Louis at +185. 
PLACE YOUR BETS NOW!