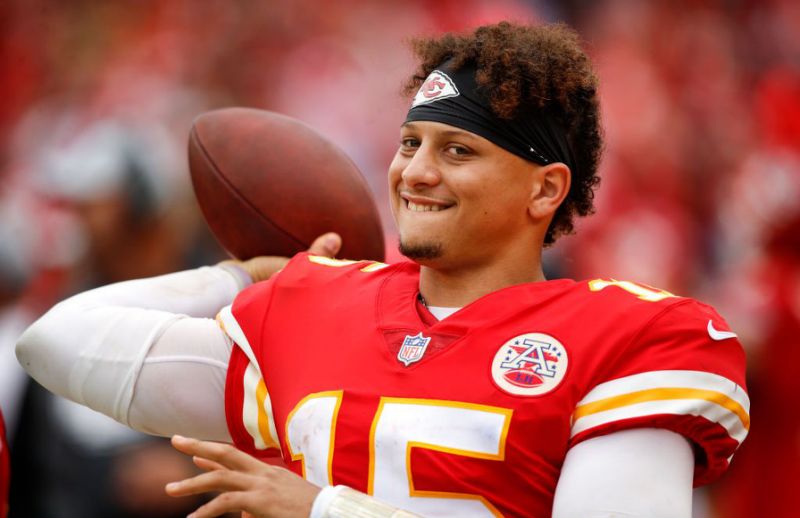 Tyreek Hill became one of the league's top offensive talents in his first four years in the league with the Kansas City Chiefs.
However, that didn't stop him from firing critical comments at Patrick Mahomes and the Chiefs during a recent appearance on his "It Needed To Be Said" podcast. Mahomes responded to the chatter by voicing his surprise with his former longtime teammate's remarks.
"I'm surprised a little just because I feel like we love Tyreek here," Mahomes said via ESPN. "We've always loved him. We still love him. I saw him out at Formula One in Miami. I'm sure it had something to do with trying to get his podcast some stuff and get it rolling.
"I still love Tyreek. He's a one-of-a-kind player. In coach [Andy] Reid's offense it takes the whole team. This offense was rolling before I got here. This offense was rolling when I was a young Cowboys fan watching the Eagles [coached by Reid] beat up on the Cowboys. It's an offense that's more than one player, and that includes myself."
Although the Chiefs were unwilling to pay Hill the lucrative contract he wanted, the team moved him to a situation where he garnered his desired deal with the Miami Dolphins.
The Pro Bowl wideout had voiced that he believed Mahomes and the Chiefs might struggle without him and that he was underused in the offense. Keep in mind, Hill is coming off setting his career-high with 111 receptions.
Want $250 to bet on NBA futures?
Sign up here!
His remarks give off the notion that he has some bitterness toward how the situation unfolded with the Chiefs. Nonetheless, both sides will move forward hoping to put all that behind them.
Facebook Twitter LinkedIn