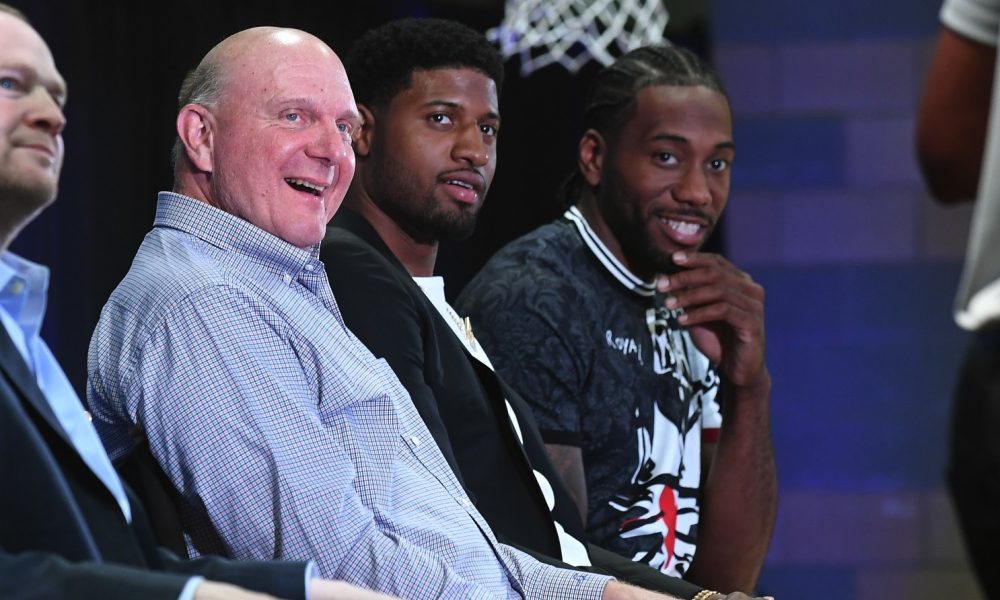 L.A Clippers owner Steve Ballmer says the team will challenge in next years' postseason now that everyone is fit. 
The sportsbooks agree, with the Clippers at + 700 to win the NBA title. That makes them the third favorites, behind only Golden State and the Boston Celtics.
As well as the return to fitness of Kawhi Leonard and Paul George, the expected recruitment of John Wall is a significant factor here.
The point guard took $6.5 million less from the Houston Rockets in order to become a free agent. John Wall averaged 20.6 points and 6.9 assists in 40 games last season.
Want $250 to bet on NBA futures?
Sign up now!
Having Wall at point guard would ease the burden on the returning Leonard and George. Kawhi Leonard has been recovering from a torn right ACL ever since the 2021 Western Conference semifinals.
Due to an elbow injury, Paul George returned in March of last season and was limited to 31 regular season games. If they have better luck with injury next year, the Clippers ought to return to title contention.
"I think the sky is the limit for our team," Steve Ballmer said. "It'll be our effort, our energy. Of course, you got to have a little good luck to win the Larry O'Brien Trophy, which is what we really like."
Read: Baker Mayfield 'Ready To Move On' From Cleveland
"Come on, man," Ballmer said excitedly. "[Leonard is] not only your best player but one of the preeminent handful of top players in the world. I am really excited about that. Kawhi's in the gym. He's working, and we got our fingers crossed everything keeps going on schedule."
"I think if we stay healthy next year," Ballmer said, "we are going to be having a chance to talk way late into the [postseason]. How's that?"
Facebook Twitter LinkedIn