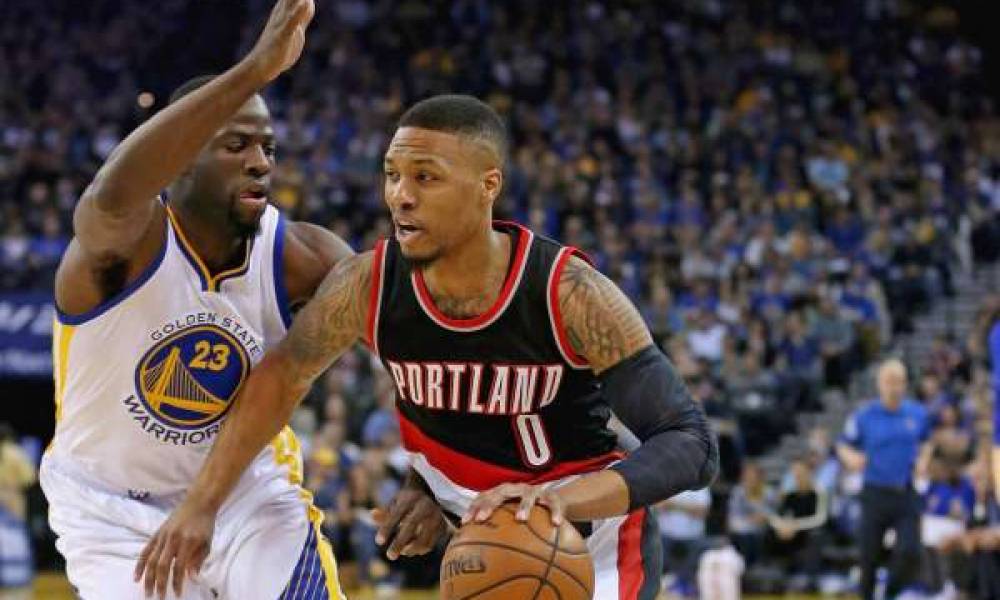 Blazers superstar Damian Lillard says he's proud to be a one club man in an era of transient NBA players.
The 31 year old recently signed a two year extension with Portland amid pressure to move to a bigger team.
Damian Lillard struggled with a core muscle injury last season and only played 29 games as a result. 
He says winning somewhere else wouldn't mean as much as the chance to win one with the Trail Blazers.
Want $250 to bet on NBA futures?
Sign up now!
"I've always said that if I do something that goes against who I am, and say I do end up winning, I know me better than any of y'all know me," Damian Lillard said. "So I'd be happy with it, because I don't think anybody wouldn't be happy being a champion, but it wouldn't be as fulfilling to me as I would want that moment to be.
"As long as I have an opportunity to do it, a good opportunity to [compete for a title], I'm willing to go out however.
"That's where I've always stood, and that's where I stand," Lillard said. "It's going to get done or it's not going to get done. I don't want to go out there with this crazy uphill battle that I'm fighting and we need a miracle times 10 to get it done. I just want a shot at it, and if that happens and it doesn't work out, then I can live with that."
Read: Zion Williamson Ready To Prove His Worth After Signing Massive Extension
"I feel proud to be that guy," Lillard said. "Because I don't think you earn something like this just by going out there and scoring a bunch of points. And something that's missing in our league is the character and the fight and the passion and pride about not just the name on the back, but the name on the front and how you impact the people that you come in contact with."
Facebook Twitter LinkedIn