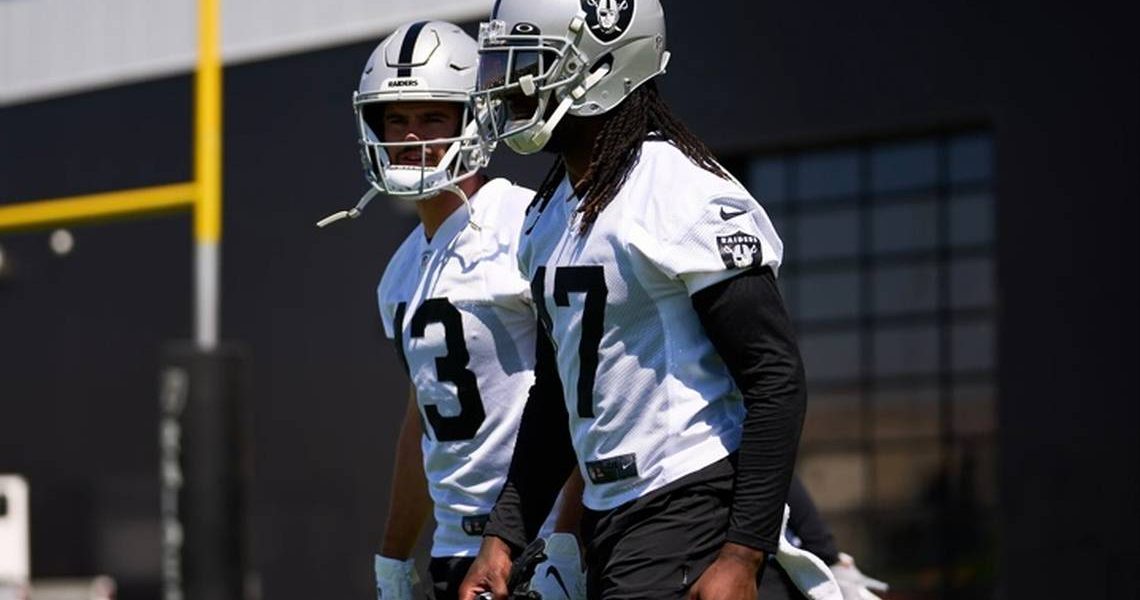 Star wide receiver Davante Adams is set to enter his first campaign with the Las Vegas Raiders.
Adams will play a big part in the Raiders' offensive game plan, and he has continued to build comfort with the coaching staff and his teammates. He has also quickly come away quite impressed with how his teammate Hunter Renfrow approaches the craft.
"I've been around a lot of people like Hunter [Renfrow], but there's never been a fourth-year [guy] with the type of football acumen that he has," Adams said, via USA Today. "His awareness and understanding why he does certain things. Because, there's people out there with a lot of talent, but they can't sit there and break it down and tell you why they did what they did with their footwork, or the next rep why they tweaked it a little bit because of a look they had. So, his awareness, his football smarts, he's definitely ahead of his time, so it's actually fun.
"Sometimes I'll be sitting there talking to him in the middle of an offensive meeting and we'll be talking about releases, and he'll be talking about what he thought. And I'm like, this is fun. This is fun being someone who's a lot like me mentally in the way that he approaches the game and the way I attack it. Always trying to find those small nuances, whether it's something the defense is doing or if it's something I'm doing. It's been great. I've been learning from him, he's been learning from me."
Renfrow has progressively emerged as a key component of the Raiders' passing game as one of Derek Carr's primary receiving targets. He's coming off a career-best campaign, where he posted 103 catches for 1,038 receiving yards and nine touchdowns.
Want $250 to bet on NBA futures?
Sign up here!
His high level of production earned him his first Pro Bowl selection and most recently a two-year, $32 million extension with Las Vegas. Renfrow and Adams figure to become one of the league's most dynamic passing game duos.
Facebook Twitter LinkedIn