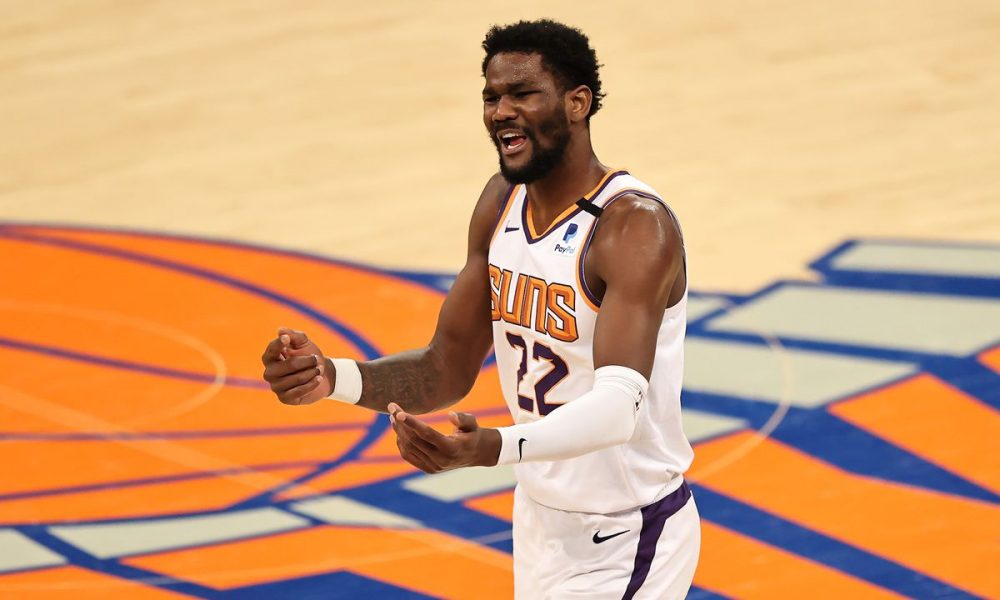 Deandre Ayton has returned to the Suns following a tug-of-war for his services between Phoenix and Indiana.
The center signed a four-year, $133 million max offer sheet with the Indiana Pacers on July 12. The Suns, strident in their conviction to bring him back, matched it immediately.
Deandre Ayton signed his contract with the Suns on Monday and now sets his sights towards the NBA Championship.
Want $250 to bet on NBA futures?
Sign up now!
"The shift in free agency brought a lot of uncertainty through the whole process," Deandre Ayton said. "I got to give a lot of respect to the Pacers organization. They were aggressive from the start and showing a lot of love. And we agreed to a max offer sheet. The Suns matched. Now, I'm back in Phoenix as a Sun.
"I'm happy. The process is over. I put all this behind me and focus on chasing a championship this upcoming season with my brothers."
"We wanted Deandre here," general manager James Jones said. "He's vital to what we do, at the core of everything that we do. And throughout this whole process it was, it rang true. We wanted to keep him here, and the moment we can come to an agreement, we would. So, waiting 24 hours, 48 hours, that wasn't something we needed to do because going into it, we knew this is where he wanted to be and where we wanted him to be."
Read: Chauncey Gardner Johnson – We Can't Waste Our Talent
"James and myself, we talk a lot and he'll let me know what's going on with the contract and ask for my opinion," head coach Monty Williams said to ESPN. "I try to stay out of persuading him when it comes to him making decisions. But we knew any offer that he got, we were going to match.
"… I'm happy for Deandre just because I know this is what he wanted. He wants to be in that class of players that's regarded in this way. So, from that standpoint, I think as a competitor, that's what you want. When you see a guy working for that, that part is pretty cool."
Facebook Twitter LinkedIn