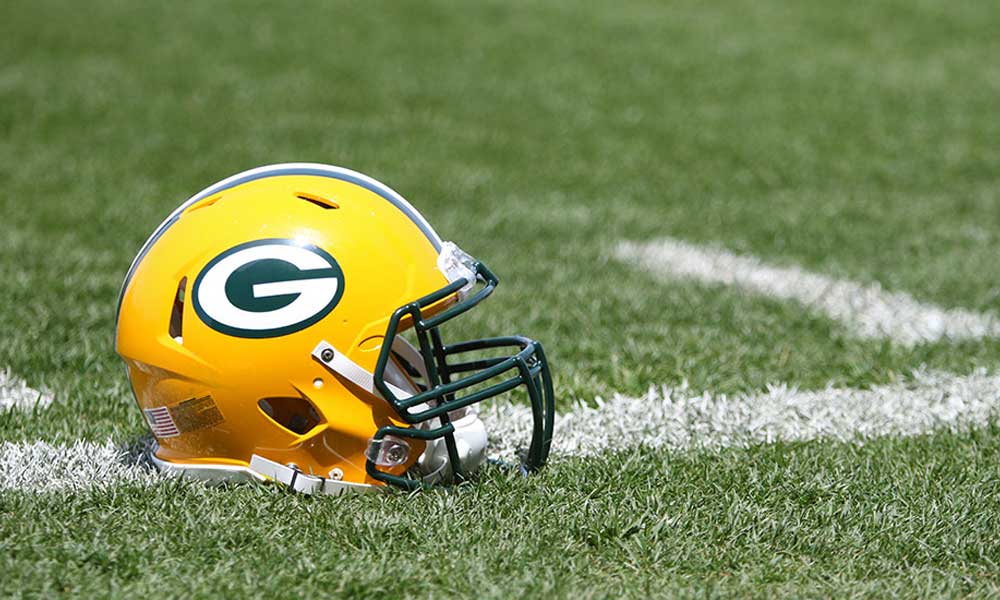 When Green Bay used their first two picks on a linebacker and a DT, we wondered if they would address their receiver shortage.
General manager Brian Gutekunst did, eventually. The Green Bay Packers drafted their first pass catchers since the third round of the 2021 draft in Christian Watson and Romeo Doubs.
Watson was selected with the 34th overall pick. This makes him the highest pick used on a WR in the Aaron Rodgers era.
Want $250 to bet on NFL futures?
Sign up here!
The team needed it too, having traded away Davante Adams before the draft. As much was acknowledged by head coach Matt LaFleur.
"Certainly, if you look at our roster right now, we definitely need to get some speed in that room," LaFleur said. "We need a legit guy that can take off the top of the coverage. We lost a guy that was pretty good at doing that."
"I think we added some competition (at receiver), I think that was really important," Gutekunst said. "I think we accomplished that."
Crucially for Green Bay, the players they selected were two of the fastest guys during Senior Bowl week.
Read: NFL Power Rankings – 5 Best Teams After The Draft
"I think all those guys can run," LaFleur said, via USA Today's Packers Wire site. "Sometimes the 40 can be overvalued, you look at the play speed on tape…I think the play speed of all those guys is pretty good."
Facebook Twitter LinkedIn