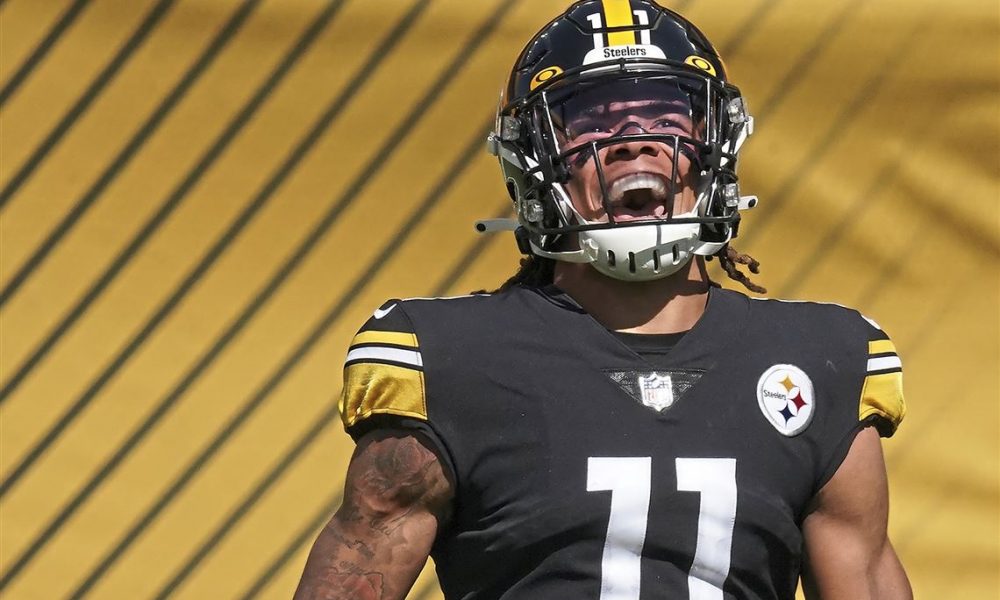 Pittsburgh Steelers wide receiver Chase Claypool has quickly become a key piece of the franchise's future.
Claypool has also established a reputation for his zero lack of confidence in his ability. During a recent interview on the I am Athlete podcast, the 23-year-old voiced he believes he is a top-three wide receiver in the league.
"I'm going to say, my second year, I was a better player than I was my first year," Claypool said via Pro Football Talk. "The plays just didn't work out, right? Some of the plays just didn't go my way. I didn't make some plays I need to make. But as a football player, understanding the game, knowing what to do, knowing where to be, I was better. So I'm going to be better this year.
"And just like you said, understanding I'm not normal — I feel that way when I'm on the field. I know for a fact I am not like the rest of the guys in the NFL. I know I'm a top-five receiver. I know I'm a top-three receiver."
Although Claypool holds an unwavering belief in his ability, his numbers don't back up that lofty claim. In his rookie campaign, he notched 62 receptions for 873 receiving yards and nine touchdowns.
Want $250 to bet on NBA futures?
Sign up here!
His production took a slight dip in 2021 after hauling in 59 catches for 860 receiving yards and two touchdowns. There are several other wide receivers that have earned that mark such as the game's best passing game talents such as Davante Adams, Cooper Kupp, Justin Jefferson, Stefon Diggs, Tyreek Hill, Deebo Samuel, and Ja'Marr Chase to name a few.
Claypool. will have his work cut off for him, but he can start to make his case in 2022.
Facebook Twitter LinkedIn