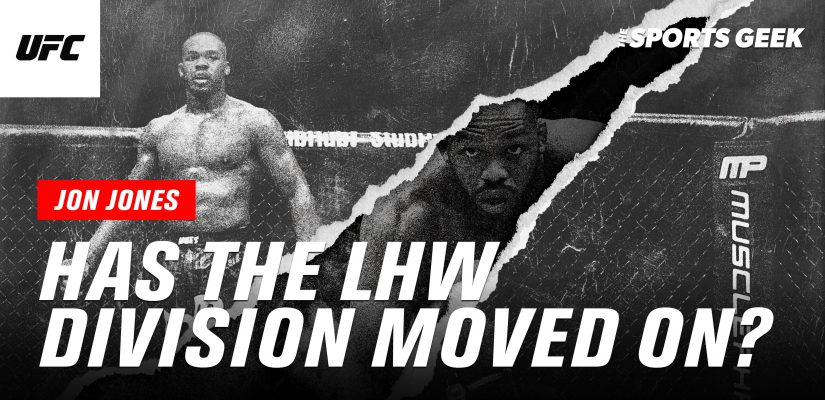 2022 sure will be an interesting year for Jon Jones. The light heavyweight king has been "MIA" for quite a while now, but we all still remember his many triumphs. Conquest after conquest, win after win, statement after statement. It felt like "Bones" could do no wrong no matter whom he was matched up against.
And, well, we all took his reign for granted. We thought it would last forever and, frankly, we had a very good reason to. His skills, determination, and ability to compete at the highest of levels were — and probably still are — unmatched.
To many, he is the greatest of all time, and he has the resume to prove it, too.
Jon Jones practically dismantled and outclassed a whopping three generations of fighters. And he did so with relative ease. As if it were the simplest thing in the world. His talents are vast in number and astounding in depth. So when he says that his last few fights got a bit too close for comfort out of sheer complacency, we're inclined to believe him.
THE UFC WAITS FOR NO ONE
The world has, however, moved on. The UFC machinery is far too potent and it slows down for no one — not even the GOAT. The light heavyweight division, too, has evolved. Maybe not in the direction we thought it would, but the point stands nonetheless.
Still, one cannot help but wonder: does his shadow still loom over the 205 pound division? That's a complex question and is, therefore, hard to answer. Many people believe that if Jones were to return he'd have an easy time reclaiming the LHW throne and, well, we tend to agree. The kind of talent he has doesn't just fade away after a year or two's time, although it does regress ever so slightly.
Glover Teixeira, Jan Błachowicz, and Jiří Procházka are all amazing mixed martial artists, but none of them are as a high a caliber as Jon Jones. There's really no other way to say it.
2022 | The Long-Awaited Return of Jon Jones
He's a one in a million kind of specimen, and the fact that he's yet to lose inside the Octagon is no mere coincidence.
Other fighters can only dream of the kind of career he's had. Just imagine what he could've done and how much more tremendous of a career he could've had had it not been for his many run-ins with the law.
People haven't forgotten about Jon Jones, but his numerous transgressions have affected his stock (and naturally so). His long-awaited heavyweight debut has also taken longer than expected, and that, too, has hindered everyone's hype. There are so many fights happening on a weekly basis that one cannot help but get carried away with all of these newly formed narratives and storylines — Jon Jones, by comparison, feels like a relic, one that is in no way as mysterious as was the case a few years ago.
Fans want uncertainty. They want to feel like anything could happen once the door is locked and Bruce Buffer concludes with his preliminaries. Jon Jones' fights, however, always felt somewhat one-sided.
Dominick Reyes and Thiago Santos seemed like worthy challengers (and, in a way, they were) but that was mostly because they could match Jones' height and reach. What they couldn't match, however, was his diverse skillset and ability to weather the storm (and take a beating, too).
There's no one like him, so it should really come as no surprise that the light heavyweight division has sort of lost its luster ever since he decided to move up in weight. It's not a "boring" weightclass by any stretch of the imagination, but it's not as fascinating or alluring as was the case in the past.
Fresh New Faces Competing for Relevancy
There are many new faces in the light heavyweight division and some of them are even en route to becoming household names. Fighters like Jiri, Aleksandar Rakic, Magomed Ankalev, Thiago Santos, and Dominick Reyes have all left a mark in some way, shape, or form, and are fairly exciting to watch, too.
They're not, however, as hype as some of their forerunners. None of them are particularly good at selling their fights and there aren't any overly interesting storylines for one to follow either. They're good but not great, and that's really the biggest problem with the LHW division — its lack of any superstars and fighters who would really make you want to splurge however many dollars on a PPV and tune in.
NOW IT'S ABOUT ENTERTAINMENT, TOO
Now, in 2022, it's no longer enough for a fighter to compete at the highest of levels and to have a diverse arsenal of tools and weapons — they need to entertain, too. And in that sense no one really stands out.
There's no McGregor, no Usman, no Covington, no Masvidal, no Ngannou, no Adesanya — no one who would really make the entire division stand out. It's the same thing with flyweights. Ever since Demetrious Johnson parted ways with the UFC, the 115-pound division sort of "died out." And it's been a steady and most noticeable decline, too.
AN ABSOLUTE MUST WATCH
Be that as it may, the upcoming fight between Glover Teixeira and Jiří Procházka on June 12th (UFC 275) sure does look like a "banger" worthy of tuning in to. And that's mostly because of "Denisa," an incredibly promising (and astoundingly "violent") knockout artist from Czechia.
Jan's fight with Rakic was also mighty interesting, although that's not something that can be said for the way in which it concluded.
In any case, while the light heavyweight division might not be as exciting as it was in the past, it is still stacked with exceptional fighters and one of them will, in due time, grow out into a bona fide superstar.
That always happens — it's inevitable, really. The only thing we need to do is tune in and wait for that magic moment to occur.
Will Jon Jones Return to Action in 2022?