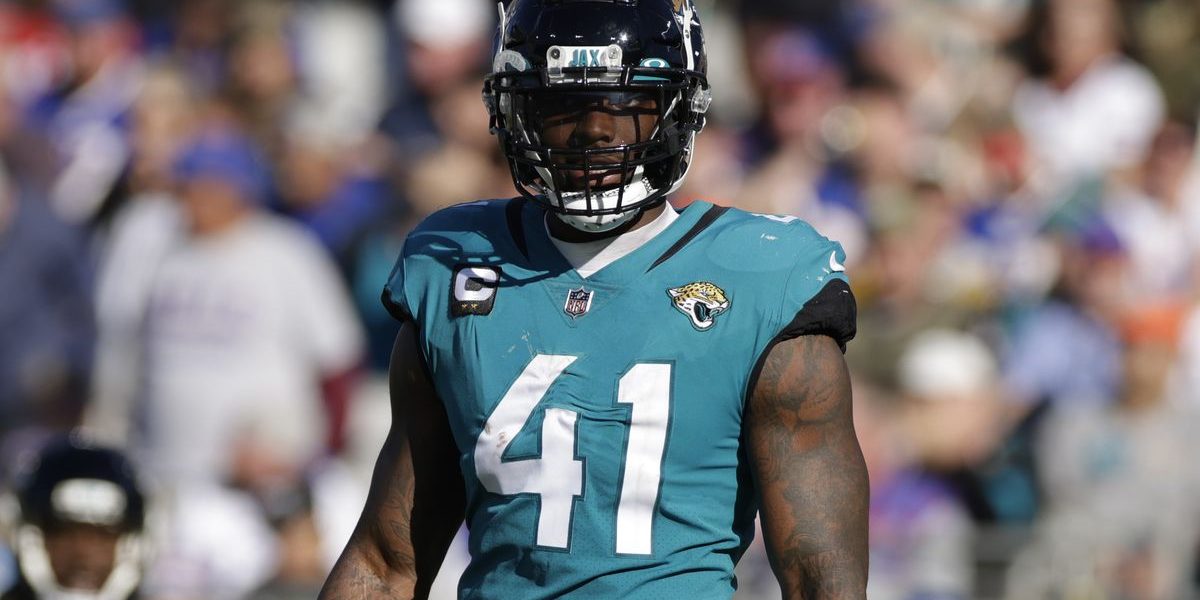 Jacksonville Jaguars linebacker Josh Allen says the team has the chance to grow under new head coach Doug Pederson.
Doug Pederson comes with considerable pedigree having won a Super Bowl with the Philadelphia Eagles.
More importantly, he's not Urban Meyer. Josh Allen didn't mention his infamous former coach on Tuesday – he didn't need to.
According to Josh Allen, the Jaguars locker room is an environment of accountability and respect.
Want $250 to bet on NFL futures?
Sign up here!
"Man, it feels good to be a part of a professional locker room," Allen said.
"Not only in the locker room, but when you talk to the coaches, it's a professional setting. You got to hone in on the details. If you're not listening to the details, it's not (coaches) getting on you. It's (them) telling you what's right and what's wrong.
"And as guys, as grown men, we need to understand that. He puts it in a way that we can understand it and grow. He's not getting on us. He's letting us know what's real, and he's talking to us like grown men. With that, there is nothing but respect. We're going to grow, and we're going to be great."
Read: 2022 NFC North Preview – Can Vikings Catch Packers?
"And plus, he has the respect in his resume," Allen said. "We want to be an organization where we can get to that point one day. If we do things right and we listen, I feel like we can get to that point. And we are (listening)."
Facebook Twitter LinkedIn