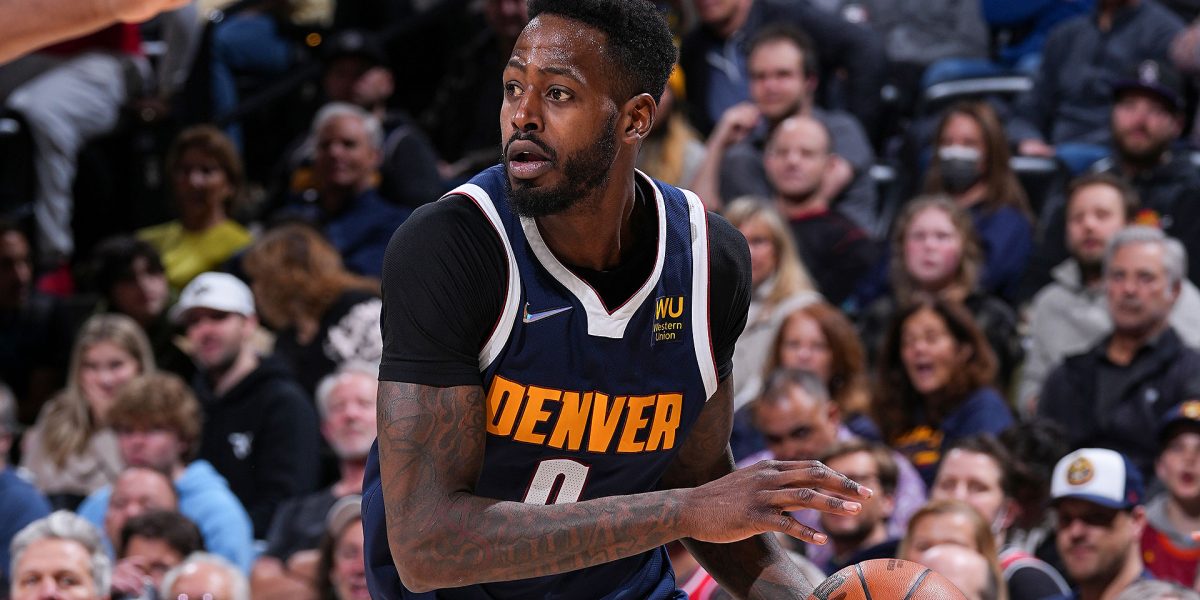 JaMychal Green says a phone conversation with Golden State Warriors head coach Steve Kerr convinced him to join the team.
JaMychal Green was on the verge of joining a different team from the Denver Nuggets. However Kerr, as well as Draymond Green, sold him on the idea.
Draymond and JaMychal Green have known each other since the eight grade. The new Golden State recruit says he wants to emulate the senior player's work ethic.
Want $250 to bet on NBA futures?
Sign up here!
"He told me that [the Warriors] were interested, that they wanted me here, wanted me to be a part of the program," Green said.
"After talking to him, I couldn't tell him no," Green added. "The organization and what they built over here, I'd love to be a part of it."
"He (Draymond Green) was just excited," JaMychal Green said. "We both know what we bring to the table, and we just had a good conversation about everything and he made it easy for me to come here.
"Just come in and play hard," he said. "Be a dog. Do the dirty work — help Draymond out with the dirty work. Knock down shots and play defense. I feel like if you come here and handle your business, you set yourself up for life."
Green isn't set up for life quite yet, though, as he still has something to prove. Last season his career 36.6 shooting percentage fell to 26.6% due to an injury.
Read: Cowboys To Put Their Faith In Youth Amid WR Injury Crisis
"Toward the end of the season I just stopped shooting, period.
"It's all about rest and confidence," Green said. "As long as I get my reps in this summer, I'll be good to go. I was just fighting through some things last year… it's going to get up."
Facebook Twitter LinkedIn