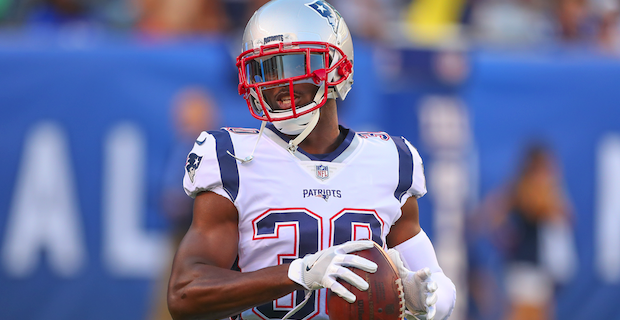 Veteran cornerback Jason McCourty, twin brother of Devin, announced his retirement from the NFL after thirteen seasons on Friday.
Jason McCourty spent the first eight years of his career with Tennessee after being drafted by the Titans in 2009.
He played a total of 173 games over his career which also saw spells with the Browns, Patriots and Dolphins. He ends his career with 18 interceptions, nine forced fumbles and four touchdowns.
However, his career cannot be summarized by mere statistics and teams played for. Jason McCourty will forever be remembered as one of the greatest worst-to-first stories in football history.
Want $250 to bet on NFL futures?
Sign up now!
McCourty was a member of the winless Cleveland Browns team from 2017. Then in 2018, he won the Super Bowl for the Patriots alongside his brother. 
"These past 13 seasons have been one hell of a journey," McCourty said in an Instagram post. "And as I reflect and look back on my career, I have far surpassed any and every expectation I set for myself back in 2009 — and that's what I'm most proud of when I look back at my career."
Read: Veteran Offensive Lineman Richie Incognito Retires From The NFL As A Raider
His career fizzled out towards the end, and he only played seven games for Miami in 2021 before being placed on season-ending injured reserve. Nonetheless, he remained in high regard and was named a captain for the Dolphins during his only season with the team.
Facebook Twitter LinkedIn