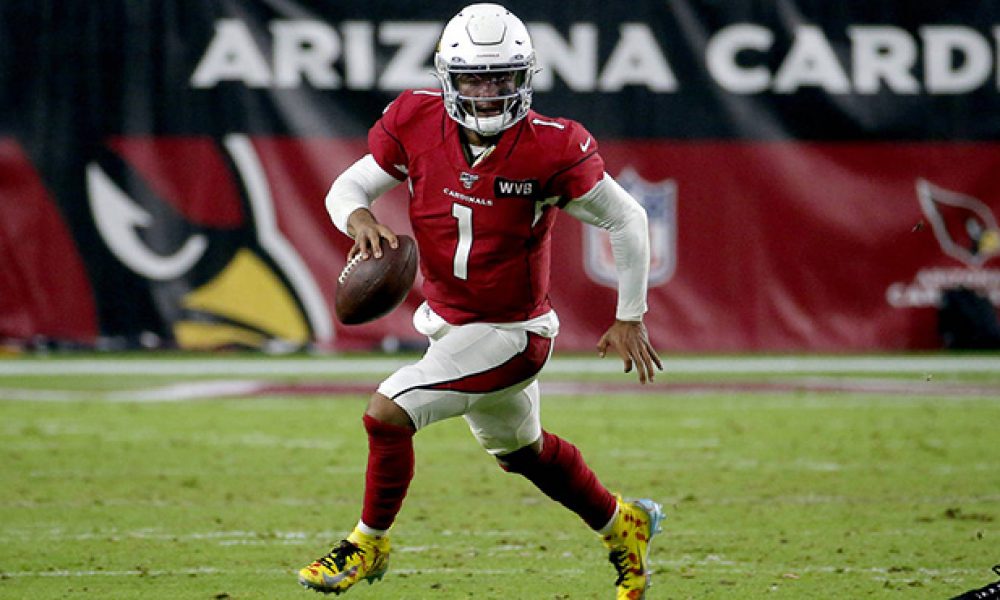 Arizona Cardinals quarterback Kyler Murray wanted assurances about the quality team before signing a new contract, according to Steve Keim.
General manager Steve Keim says the expectations on Kyler Murray are 'high' after working out a deal.
According to Keim, the extension was dependent upon "some team friendly things in there that that were important to Kyler."
Want $250 to bet on NFL futures?
Sign up now!
"That says a lot about him as a teammate and as a competitor, that he wants good players around him, and he understands that," Keim said. "But, at the same time, we knew that we had to reward him as well for the great play and what all he's accomplished."
As for Kyler Murray, the 'standoff' involved simply ignoring the noise surrounding it and focussing on football.
"My job is to fulfill my promise and bring a championship here. There's no questions about it," Murray said. "There's no other place that I wanted to be this whole time. And I mean that.
"All the social media stuff and all that, that's gonna happen regardless," Murray said. "Play good, they love you. Play bad, they hate you.
Read: 2022 AFC North Preview – Bengals, Ravens Must Be Aware
"It is what it is. That's just this day and age. You gotta have tough skin. So, I've grown up in it. So, it's nothing new."
Facebook Twitter LinkedIn