Kyrie Irving Devastates Orlando With Career 60 Point Game
March 16, 2022 By Connor Lynch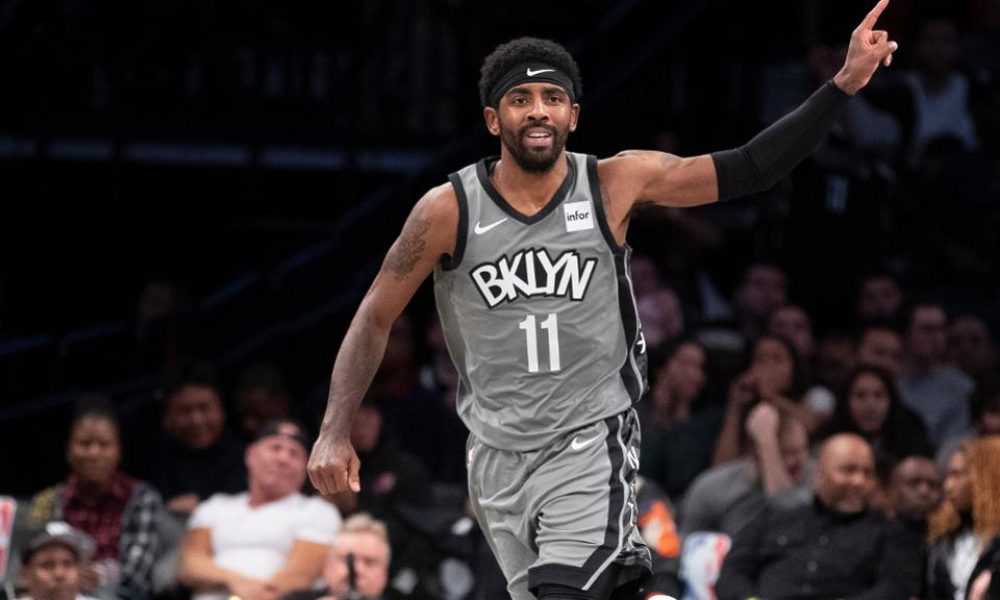 Kyrie Irving scored a career high 60 points and inflicted multiple franchise-worst records on the Orlando Magic on Tuesday night.
Kyrie Irving blitzed towards a 41-point first half as the Brooklyn Nets swatted Orlando aside 150 – 108. 
It was the highest scoring half of his career as well as the highest scoring half by any player this season. Irving's 41 points were the most points Orlando has ever conceded in a first half. Additionally, Brooklyn's 86 first half points are the most the Magic have ever conceded in a half.
"I'm just glad that it wasn't an empty 50-plus game," Kyrie Irving said
Want $250 to bet on the NBA?
Sign up here!.
"He's just incredible," Nets coach Steve Nash said. "I felt like he had my career highlight reel in the first 12 minutes of the game. It's special to watch him every night — but it's special to watch him on nights like this, where he's in total control, total command. He gets wherever he wants and is able to finish amongst the trees. It's just a pleasure to see it up close and to be a part of it."
Read: Packers Sign Aaron Rodgers To Three Year, $150 Million Extension
"Making history, man. making history," Irving said. "Doing it with that guy is very special. But credit goes to our group. Our guys in our locker room, they really believe in us, they really rock with us, there's not a doubt in our mind that they really believe that we can do something special. And not just this year, but for years to come. We have a good group. And we're all sacrificing something that's bigger than ourselves."
Facebook Twitter LinkedIn