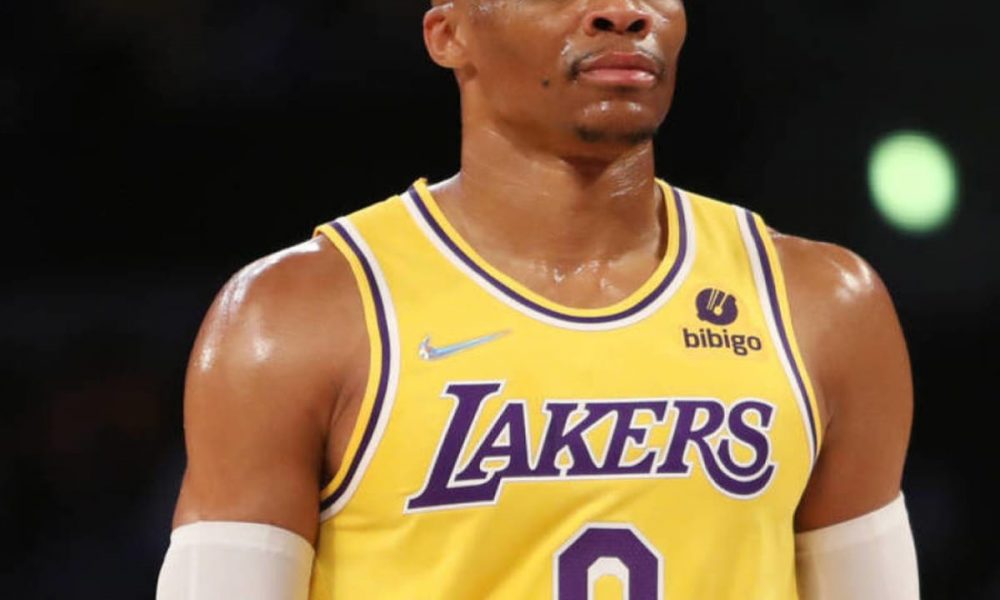 Since the offseason began, the spotlight has been on star point guard Russell Westbrook's future with the Los Angeles Lakers.
Westbrook chose to pick up his roughly $47 million player option for the 2022-23 season, but that hasn't quieted the rumor mill around his long-term status in Los Angeles. The former league MVP heightened the chatter by deciding to part ways with his longtime agent Thad Foucher of Wasserman.
Foucher voiced to ESPN that the two sides had "irreconcilable differences" that no longer aligned both sides concerning whether the Lakers were his long-term NBA home.
Since Westbrook arrived to the Lakers, his reputation has taken a significant hit as he struggled with his play on the court. It was hoped that he could help lift the franchise back to NBA title contention, but the Lakers floundered out of the playoffs.
Although the Lakers dealt with injuries throughout the roster, especially his two co-stars in LeBron James and Anthony Davis, Westbrook was unable to find any cohesion on the court.
Want $250 to bet on the NFL?
Sign up today!
He remains a highly talented player, but his inability to fit in alongside James and Davis due to his shooting struggles and decision-making has put a lingering cloud over his future in Los Angeles.
His name has been heavily included in trade talks involving the possible acquisition of star point guard Kyrie Irving. Meanwhile, Lakers new head coach Darvin Ham has voiced plenty of enthusiasm about being able to implement him in his system in his first year at the helm.
Facebook Twitter LinkedIn