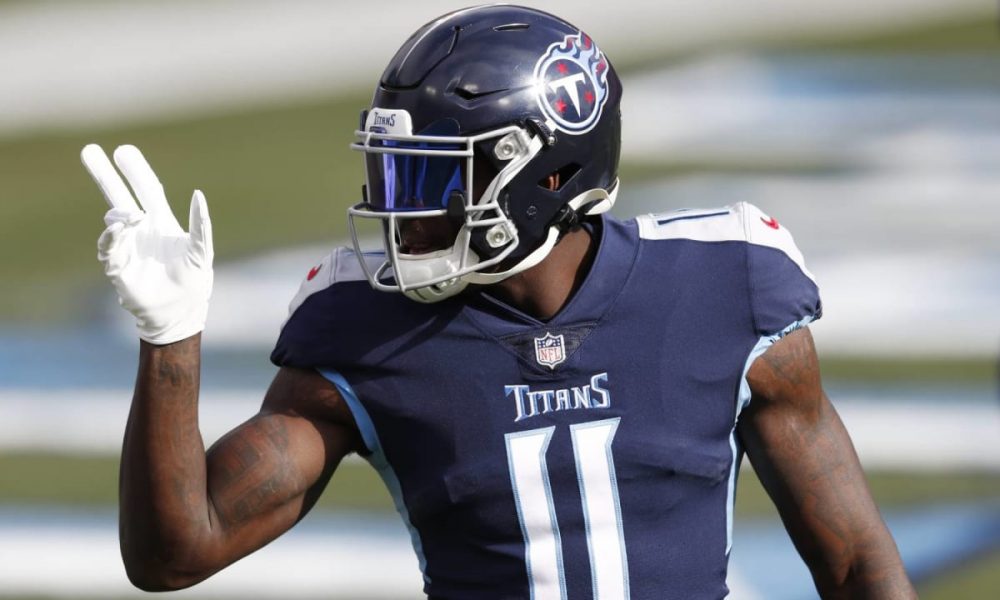 The Tampa Bay Buccaneers made a late offseason splash by signing former Pro Bowl wide receiver Julio Jones to a one-year deal.
It's a move that Jones never envisioned happening, but one that he is ready to embrace the opportunity ahead.
"I didn't, I didn't think that," Jones said Wednesday via ESPN. "But that's the past. I'm here now. I'm looking forward, I'm not looking backwards. It's a great opportunity for me to be a part of something special in the Buccaneer family. Just looking forward to getting to work."
Since departing from the Atlanta Falcons, Jones' career has taken a rough path. His struggles with his health impacted him heavily in his first campaign with the Tennessee Titans.
Jones played in only 10 regular-season games and one postseason game. He posted only 434 receiving yards and one touchdown reception, both career-low numbers.
His production wasn't anywhere near his usual standards, where he firmly established himself as arguably the game's best wide receiver. The injury bug has prevented him from posting elite numbers, and have pushed forward the dialogue that his best days are likely behind him.
Want $250 to bet on the NFL?
Sign up today!
However, the chance to play with the Buccaneers, where he can be a significant part of the passing game as one of Tom Brady's primary receiving targets. That can especially be the case with Chris Godwin expected to miss some time to begin the 2022 campaign, opening the door for Jones to prove that he can still produce at a high level alongside Mike Evans.
Facebook Twitter LinkedIn