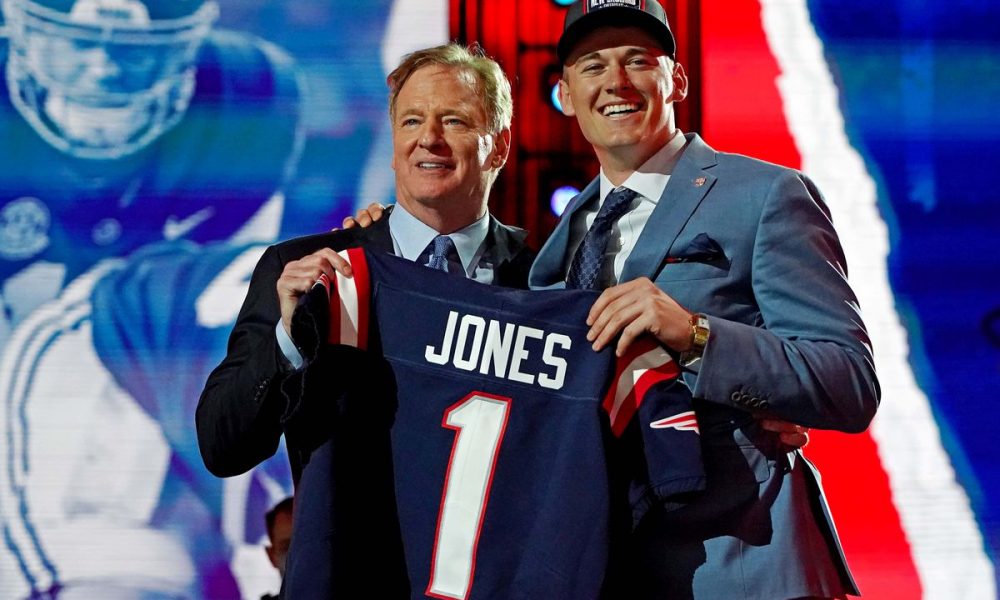 New England Patriots quarterback Mac Jones proved he could play in the NFL in his rookie season. Entering 2022, he's aiming to be even better.
Mac Jones started all 17 games in 2021 and helped New England to a 10-7 record and a wild-card berth. He ended the season with 3,801 passing yards, 22 touchdowns and 13 interceptions.
As well as that, Mac Jones recorded the second-highest completion percentage by a rookie with 67.6%.
He's spent the offseason fine-tuning his body in order to build upon a year which saw him go to the Pro Bowl.
Want $250 to bet on NFL futures?
Sign up now!
Like many Year 2 players, Jones has realized the value of nutrition. 
"I think it's important to assess everything and that was one of the things I want to improve. I made significant strides," Jones said. "Fixing my body, feeling comfortable, feeling healthier and better. At the end of the day, you're still a human and you want to eat what you want to eat, but you have to be disciplined the best you can."
Read: Justin Jefferson – After This Year, It's Going To Be Me
"I think it all goes back into just trying to become a better player and person," Jones said. "That was my goal this offseason. I feel better, I feel confident and that's what's important. I'm just going to try and go in there and do my thing and lead everybody and help us come together as a unit. So, that's kind of what it's all about. The offseason is a great time to sit back, relax a little bit, but also try and make strides in where you want to make strides. I feel like I've done that."
Facebook Twitter LinkedIn