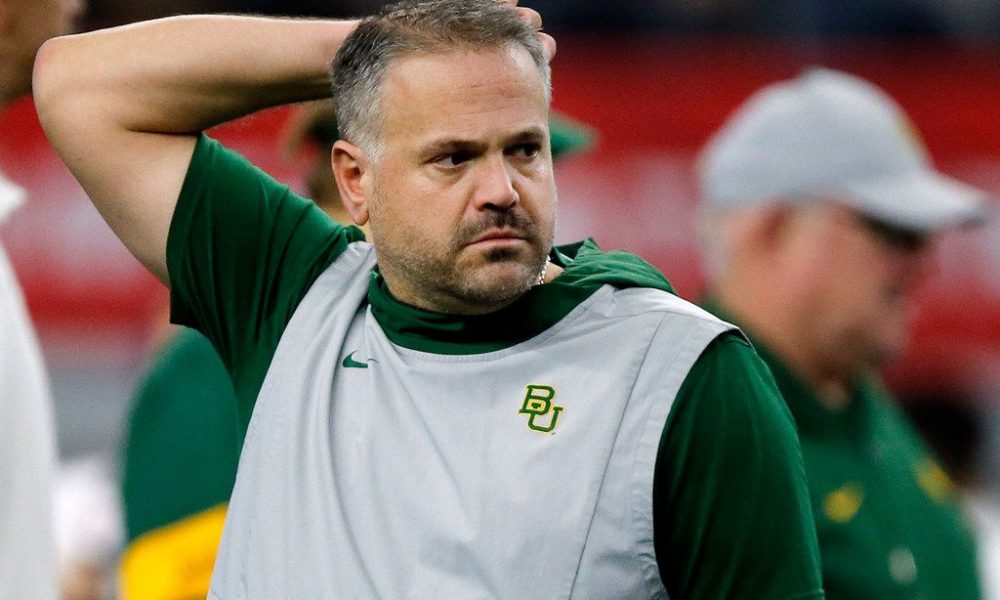 Carolina Panthers head coach Matt Rhule says the performances of his quarterbacks will decide who starts.
Following the trade with the Browns, Carolina has Baker Mayfield as well as San Darnold in the quarterback room.
Both players struggled somewhat last season, although Baker Mayfield is the superior option on paper.
It will not be difficult for either quarterback to outperform Carolina's offensive numbers from last season. The Panthers finished 30th in total offense, 29th in passing and 20th in rushing.
Want $250 to bet on NFL futures?
Sign up here!
Baker Mayfield finished last season with a 60.5 pass completion percentage. None of Carolina's quarterbacks from last year managed to hit 60.
"To me, my job is not to pick the starting quarterback," Matt Rhule said Monday. "The players will do that with the way they play. My job is to make sure that we have really good players in the room, which we do, and make sure that they have opportunities. So it'll be a fun ride and when we know we'll know."
Read: Kyler Murray – My Job Is To Bring A Championship Here
"This year, I expect to win. I want to win," Matt Rhule said. "I've never had, going into the season saying 'Oh I want to win this many games and keep my job.' I'm not doing that, man. I want to win at the highest level, just like Christian does, just like (linebacker) Shaq (Thompson) does, just like everybody in this organization does, and that's why I woke up today ready to go, excited to go, excited to be here, and I like where we're at."
Facebook Twitter LinkedIn