Nets superstar Kyrie Irving opens up about relationship with James Harden
March 9, 2022 By Ryan Ward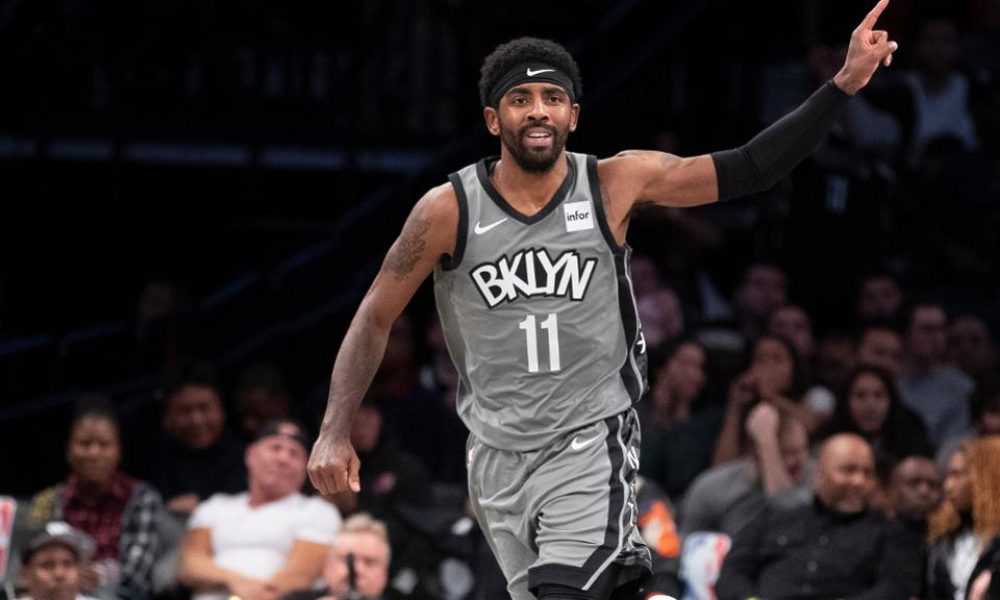 The Brooklyn Nets are a couple of weeks removed from trading star guard James Harden to the Philadelphia 76ers.
Kevin Durant and Kyrie Irving have already addressed the situation with the hope the team can push forward. With the Nets taking on the 76ers on Thursday night, Irving voiced that he wished that he could have communicated better with Harden.
"I thought we were in a good swing, but everybody has their own visions starting off seasons," Irving said via ESPN. "Everybody has their own visions starting off their careers and ending their careers. If that's what James wanted, then I respect his decision and that's just what it is. I wish him nothing but peace and love. We have a great friendship, but it didn't work out. I wish things could have been communicated better for all of us as men, but hey, no hard feelings here with me or anyone else."
There was a lack of fluid communication, but it went beyond that. Harden was reportedly unhappy with his role and the direction of the franchise. He also was disgruntled by Irving's part-time status due to his decision not to get the COVID-19 vaccine.
Want $250 to bet on NBA futures?
Sign up here!
The Nets hoped the trio could lead the franchise toward championship contention, but injuries prevented them from playing significant stretches together. Harden now has a fresh opportunity with the 76ers, where he will play a significant offensive factor next to Joel Embiid.
Meanwhile, the Nets hope that Ben Simmons can be an x-factor that pushes the team toward competing for a championship.
Facebook Twitter LinkedIn