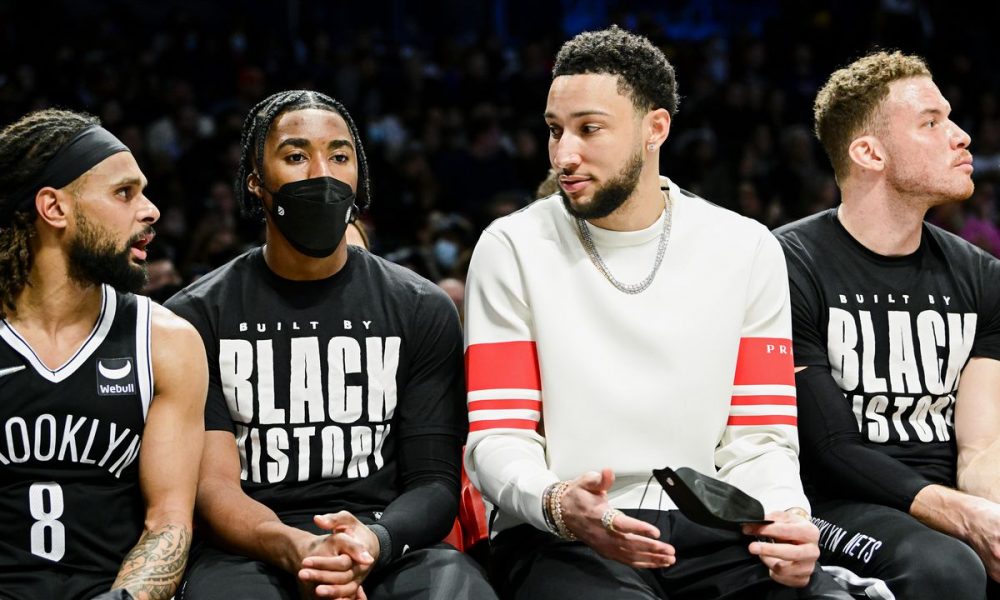 Amid the trade chatter around Kevin Durant and Kyrie Irving, the Brooklyn Nets are gauging the level of interest for Ben Simmons.
The three-time All-Star missed the entire 2021-22 season due to a multitude of circumstances. Given those parameters, the Nets have become quiet aware that Simmons' trade value is low.
"Simmons hasn't played in 13 months. He's coming off back surgery. He quaked in the postseason — again," ESPN's Zach Lowe wrote. "His trade value is at an all-time low. For their part, the Nets are wary of selling low on Simmons and cannot afford to view him as mere throw-in."
The Nets are looking to field a roster that can be highly competitive. The franchise is hoping that Simmons can be part of that puzzle, and the low trade interest further underlines that notion.
When healthy, Simmons has proven to be a dynamic asset behind his passing and defensive prowess. He has become limited offensive due to his lack of outside shooting, but in the right system, he's shown to be a highly effective factor.
Want $250 to bet on the NFL?
Sign up today!
However, his health along with lingering questions concerning his performance on the court has significantly diminished his value. His reputation has transitioned to being perceived as an offensive liability due to his skill set.
The Nets will likely move forward with Simmons as a key piece to their future regardless of what happens with Durant and Irving. He's currently in the third year of his five-year, $177.2 million deal, which includes no player or team options.
Facebook Twitter LinkedIn