Patriots release veteran linebacker Kyle Van Noy to free up cap space
March 8, 2022 By Ryan Ward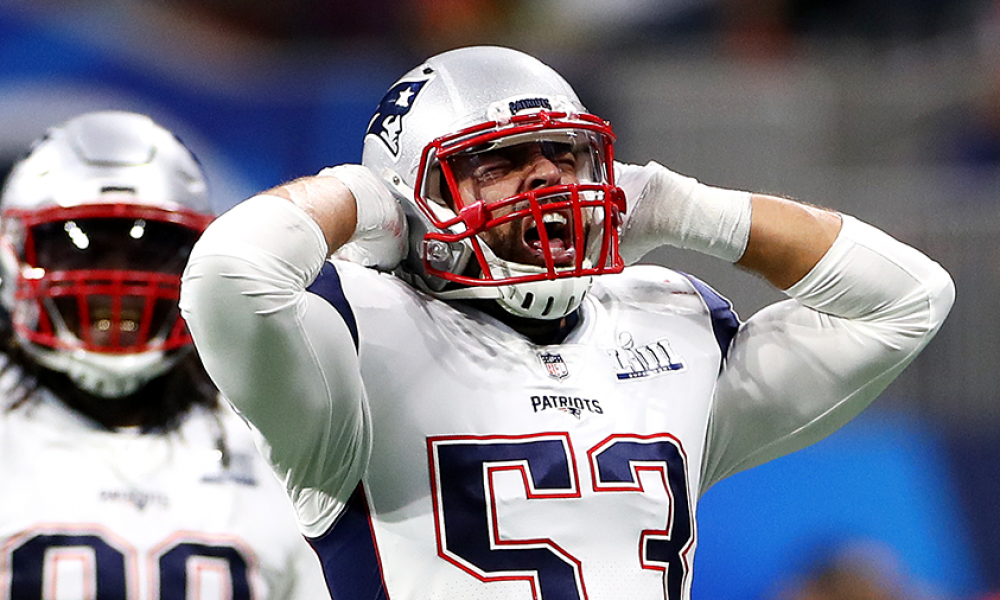 After returning to the playoffs after a one-year absence, the New England Patriots are already making significant offseason roster moves.
According to Mike Reiss of ESPN, the team is releasing veteran linebacker Kyle Van Noy to free up $4.1 million salary-cap space. The move almost doubles New England's cap space to around $9 million.
Van Noy was on the books to be $7.3 million against the team's salary cap. He had returned to the Patriots last offseason on a two-year, $12 million deal. He was a crucial part of their defense that helped the franchise win a pair of Super Bowls between 2016 to 2019.
The 31-year-old should draw considerable interest, given his stable production and veteran presence. He has plenty of years ahead to remain a highly reliable option.
The Patriots will likely look for an in-house option to replace Van Noy next season to maintain more financial flexibility. New England hasn't been a stranger to parting ways with longtime players to stay under the league salary cap.
New England showed some promise behind embracing quarterback Mac Jones as the long-term future. He improved as the regular season moved along, showing some promising poise and leadership.
Want $250 to bet on NBA futures?
Sign up here!
The Patriots will need him to take the next step forward in 2022 as the team maximizes the window under his rookie contract. New England will bring in more veteran players to fill out the defense to lessen the pressure on Jones' shoulders.
The team may be limited financially, but expect more offseason moves ahead.
Facebook Twitter LinkedIn