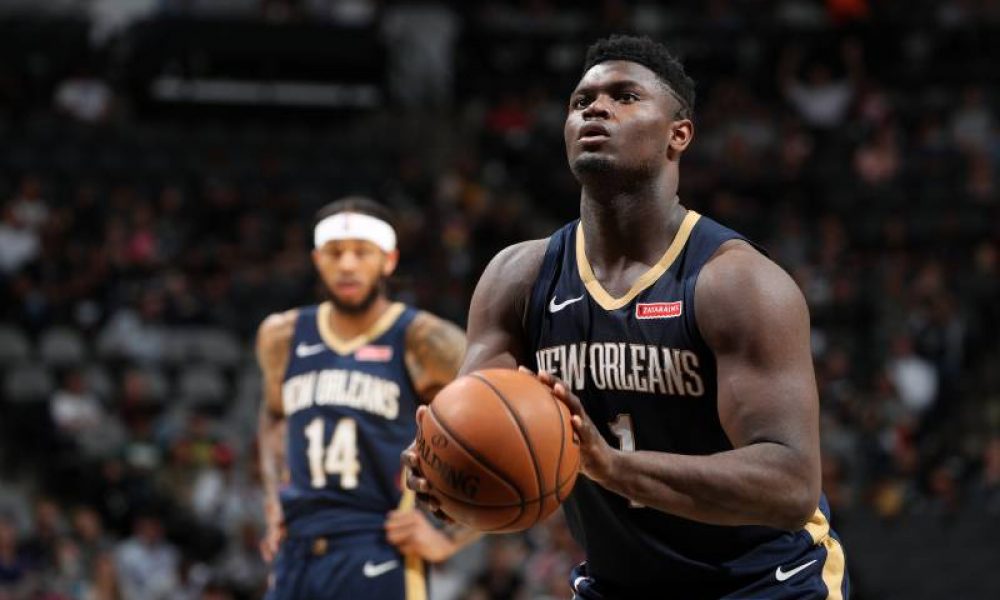 A few weeks after the New Orleans Pelicans playoff run came to an end, the franchise received promising news concerning star forward Zion Williamson.
The Pelicans announced that Williamson has been fully medically cleared to play without any restrictions. The Duke product voiced that he can't wait to return to the court next season to play with his teammates.
"Being real, it sucks watching from the sideline," Williamson said via ESPN. "I just want to be out there. Just seeing the potential. We have a lot of great pieces. I'm excited to get out on the court with those guys."
Williamson missed the entire 2021-22 season due to a fractured foot he suffered last summer. He experienced multiple setbacks, which prevented him from returning.
The 21-year-old hoped to play in the playoffs, but the team advised against it to avoid any possible setback. He remains a significant part of the franchise's future, making that decision an easier choice given the long-term outlook.
Williamson is eligible for a max rookie contract extension this upcoming summer. The Pelicans can offer him a five-year deal worth up to $186 million.
Want $250 to bet on NBA futures?
Sign up here!
He has already voiced that he has a strong desire to ink the contract with New Orleans. The question becomes whether the franchise feels comfortable enough to give him the deal given his concerning injury history.
The Pelicans may ultimately give him the lucrative deal to lock him into place alongside fellow star forward Brandon Ingram as the two pillars to the team builds the roster around.
Facebook Twitter LinkedIn