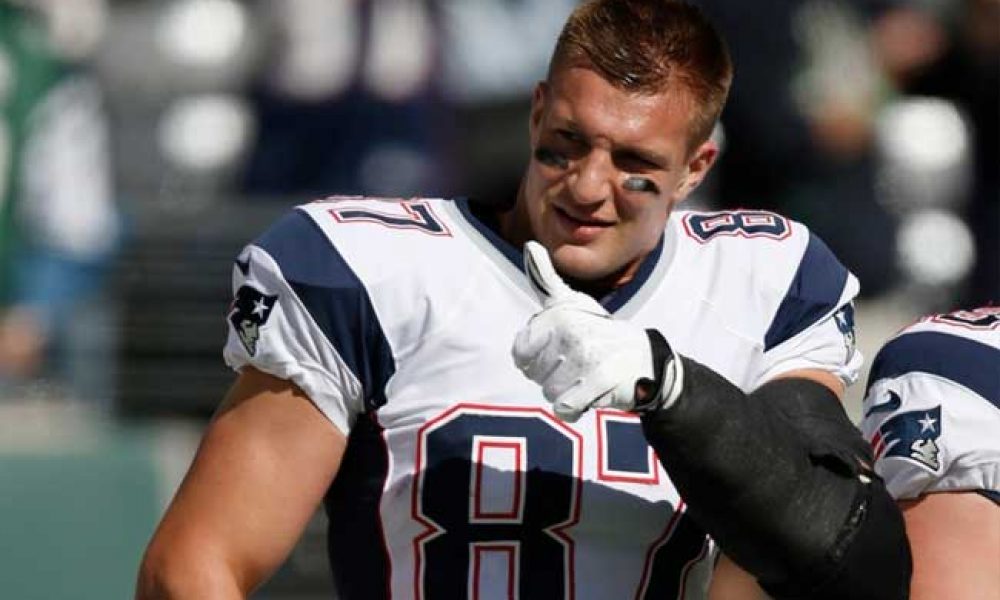 As long as Tom Brady continues playing football, longtime friend and teammate Rob Gronkowski will never quite exit the conversation.
Like Brady, Rob Gronkowski has already retired and then unretired once already. The tight end pursued a career as a TV analyst before being tempted back to the NFL by Brady and the Bucs.
It's a decision that paid dividends, to the tune of another Super Bowl ring.
Until now, Rob Gronkowski hadn't publicly stated one way or the other whether or not he'd return to the field. However, he seems pretty sure now, and says he won't come back, not even for Tom Brady.
Want $250 to bet on NFL futures?
Sign up now!
"I'm done with football," Gronk told ESPN's Mike Reiss during a sponsor event Tuesday in Boston. "Love the game. Love the game. And definitely blessed with all the opportunities the game of football has given me and the relationships I've made — obviously, here in New England for nine seasons and two down in Tampa for two. But I'm done with football and stepping my feet into the business world, business ventures, and just seeing what's out there and where I can find my place."
Read: Ja Morant Claims He Would Have 'Cooked' Michael Jordan One On One
"I would answer (the call), obviously," he said. "I would answer the greatest quarterback of all time and ask him how he's doing and tell him I'm doing good. But I wouldn't go back to football. No."
Facebook Twitter LinkedIn