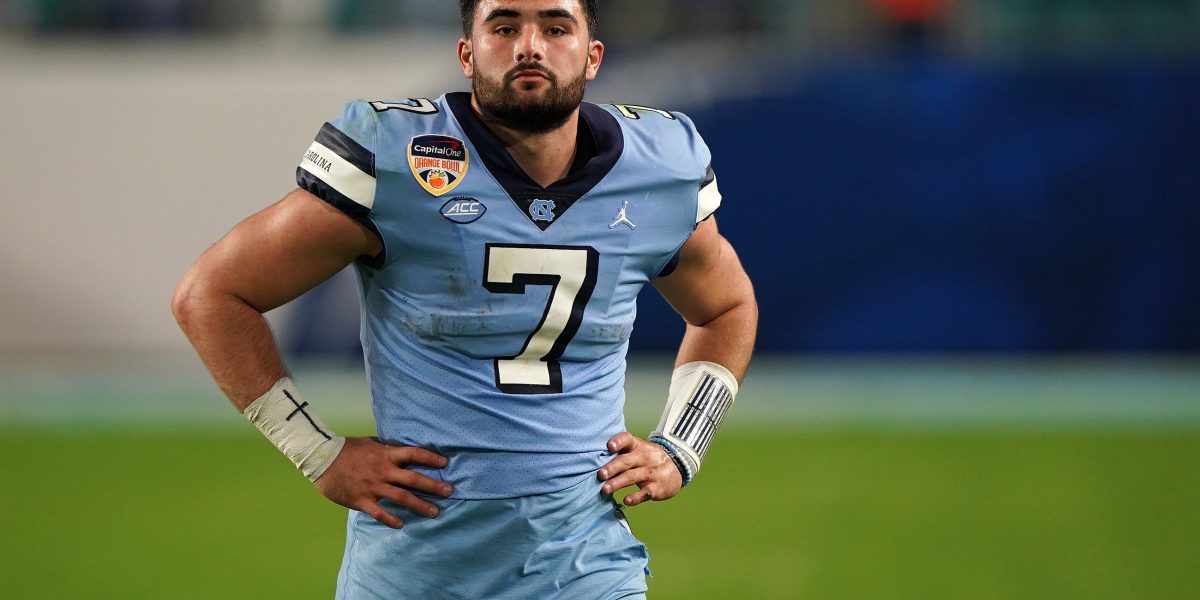 Rookie Washington Commanders quarterback Sam Howell is adjusting to something he hasn't done since the seventh grade: being a backup.
It's a rite of passage for all college stars who find themselves on an NFL roster full of established pros.
Sam Howell started for three years at North Carolina, rushing for 1,009 yards on 369 attempts and 17 touchdowns. He completed 63.8% of his passes for 10,283 yards with 92 touchdowns and 23 interceptions.
In Washington, he will be the third choice behind Carson Wentz and Taylor Heinicke.
Want $250 to bet on NFL futures?
Sign up here!
"Probably the last time (I wasn't the starter) was I played in an All-Star game when I was in seventh grade," Sam Howell said.
"The coach's son played quarterback. I actually played defensive end. So that's probably the only time in my life I haven't been the starting quarterback."
Considering Wentzs' history of injury and falling out of favor midseason, Howell will get opportunities in 2022. In the meantime, he's happy to learn from the guys in the QB room.
Read: Melvin Gordon Thriving On Competition With 'Young Bull' Williams
"They're both great guys. I'm just happy to be somewhere where there's two really good quarterbacks in my room," Howell said. "They're helping me out a lot — they've given me a lot of good advice. They're both really talented guys. I'm happy to be in the room with those guys and compete each and every day.
"For me, I'm just going to embrace my role," Howell said. "Do everything I can to just try and get better each and every day. And when my name is called, I'll be ready."
Facebook Twitter LinkedIn