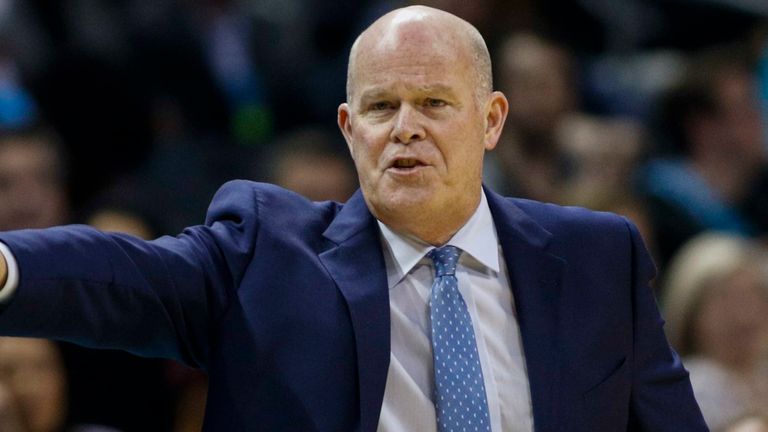 Steve Clifford is set to return to Charlotte for a second spell as Hornets head coach, the team announced Friday.
Steve Clifford was hired as a result of Warriors assistant Kenny Atkinson pulling out of the job. Nonetheless, he already has a significant history with the Hornets.
In five years with the Hornets, Steve Clifford led the franchise to two playoff appearances. This includes 2016, in which he led them to their best record since they returned to the NBA in 2004.
His 196 wins are the second most in franchise history, and he is tied with Allen Bristow for most games coached.
Want $250 to bet on NBA futures?
Sign up here!
The Hornets have plenty of offensive talent on the roster already. Clifford's immediate remit will be to improve the defense, something he is uniquely suited for.
Charlotte has been in the bottom 10 defensive teams in three of the last four seasons. Under Clifford, the Hornets tanked inside the top 10 defensive teams three times. As Orlando coach, his teams ranked 8th and 11th defensively in three seasons.
"This is an exciting young team with a lot of talented pieces," Clifford said. "Charlotte is a great city and I know first-hand the passion that Hornets fans have for this franchise. I can't wait to get back to town and start working with our players."
Read: For Daniel Jones, It's Now Or Never With Giants
"We believe that his previous experience and coaching philosophy make him the best coach for our team," GM Mitch Kupchak said in a release. "Steve has a proven track record of improving defenses and is detail oriented. He has a history of maximizing players' talent and working with them to develop and expand their skill sets. Steve is committed to playing with the same offensive pace that our fans are accustomed to seeing the last few years. We are confident that he will be able to help our young players continue to grow as we look to take the next step as a team."
Facebook Twitter LinkedIn