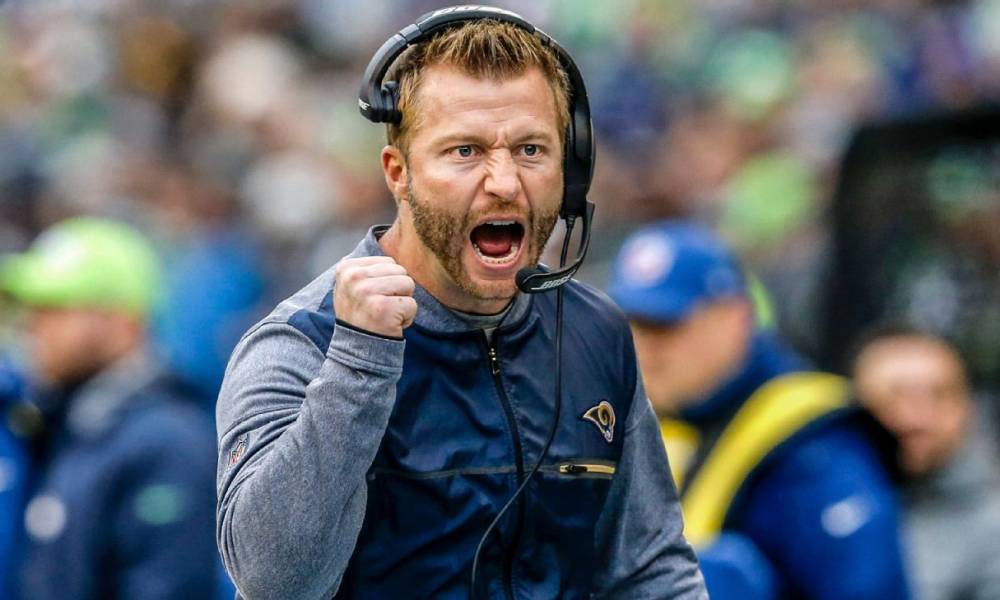 Sean McVay has warned his team to forget about last season as they aim to repeat their Super Bowl win.
Entering 2022, the Los Angeles Rams will endeavor to become the first repeat champion in the NFL for 18 years.
Sean McVay urged his team not to get complacent at their Super Bowl ring ceremony on Thursday.
"It was kind of good timing, because now it represents, 'Let's turn the page,'" Sean McVay said 
"Let's not minimize what a great year last year was, but that's not going to have anything to do with this year."
Want $250 to bet on NFL futures?
Sign up here!
The franchise has spent the offseason assembling a roster that can make it to the summit once again. That work began with retaining the services of Aaron Donald and extending Matthew Stafford and Cooper Cup.
As well as that, the Rams recruited Allen Robinson, Bobby Wagner and Troy Hill to offset some of their outgoings.
"A hangover, to me, what that entails is guys think they're better than they are," said McVay.
"They stop working the right way, complacency sets in and the previous success you think is going to have anything to do with your future success. We've got the right kind of guys in our locker room, the right kind of coaches that are intrinsically motivated."
Read: NFC East Preview – Cowboys Fight Eagles, Commanders
"So many things have to go right," McVay said. "We could be a better team this year, and I think we've got a chance to do that, and it might not mean we win a Super Bowl, because there are a lot of things that take place throughout the course of a game — the bounce of a ball here — certain things that are out of your control."
Facebook Twitter LinkedIn