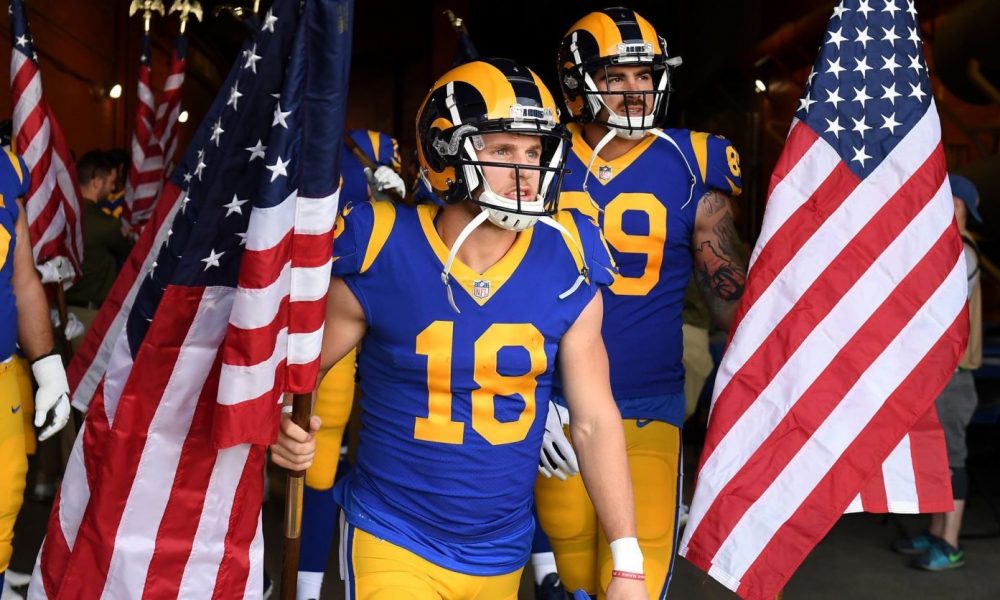 Rams wide receiver Cooper Kupp has no intention of abstaining from L.A's offseason program while he negotiates his contract.
Cooper Kupp is due $14.5 million in 2022 and $14.25 million next season and is in talks for an extension.
He's coming off an historic season in which he led the NFL in receptions (145) receiving yards (1,947) and touchdowns (16). Cooper Kupp was named the league's best attacking player in the year he helped L.A win the Super Bowl.
Cooper Kupp had the game winning reception with a minute and a half left in Super Bowl LVI against the Bengals.
Want $250 to bet on NFL futures?
Sign up today!
The Raiders' Davante Adams and the Dolphins' Tyreek Hill have both signed record-setting deals (in excess of $25 million a year) for WRs lately.
As well as that, Deebo Samuel, A.J Brown and Terry McLaurin are holding out of their respective offseason programs in an attempt to get new contracts.
However, the Super Bowl LVI MVP doesn't see any sense in acting up to get a new deal.
"I don't think that's really kind of the approach that I take," he said. "I definitely think there's a place you want to be. There's a place that you feel like is fair. A place for me and for this organization. … I'm not trying to beat anybody. I'm not trying to compare myself to anyone else. It's more about being in a place that's just right for both sides."
Read: Browns Tanking? Investigation Will Tell
"Well, I think it's important to be here, be around the guys and be around this team," he said. "The goal at the end of the day is to win a world title. Whatever is going to get us in a place where we can compete for another world title, put us in a better position where we can be a better football team, that's the goal. I think the best thing I can do is to be a part of that …"
Facebook Twitter LinkedIn