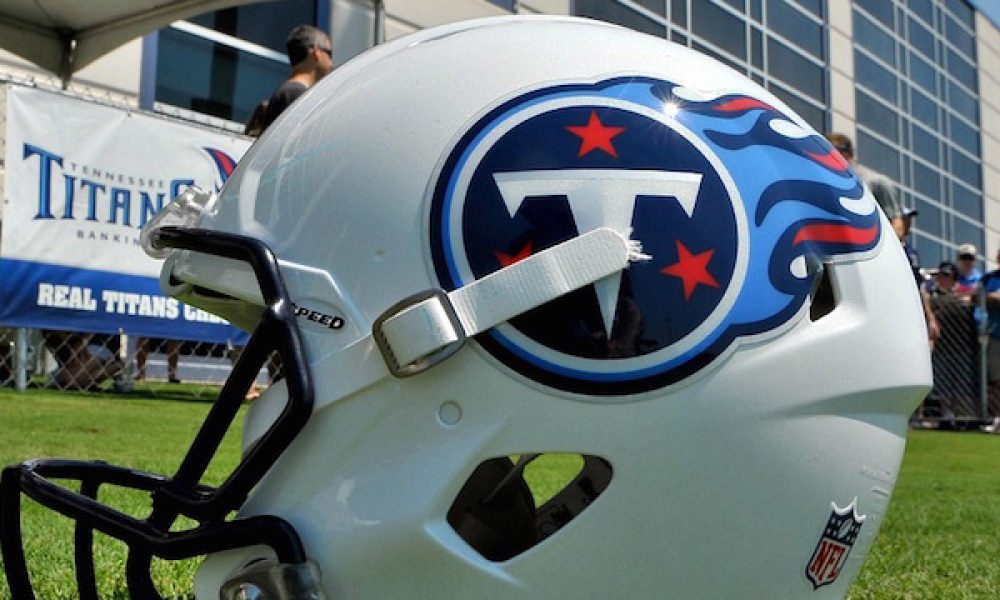 Jul 26, 2014; Nashville, TN, USA; during training camp at Saint Thomas Sports Park. Mandatory Credit: Jim Brown-USA TODAY Sports
The Tennessee Titans drafted quarterback Malik Willis in the third round of April's NFL Draft, and he's starting to settle into his new job.
The job won't go to Malik Willis this year, but next year, it's possible.
While Tennessee Titans quarterback Ryan Tannehill is signed through the next two years, Tennessee general manager Jon Robinson can move on after this season and save $17.8 in cap space for 2023.
However, the Titans aren't likely to make such a move unless they feel confident in Tannehill's backup. Enter Willis.
While Willis has been working since rookie minicamps and OTAs, he's making significant progress over the last week with the team in training camp. This is something he told Jim Wyatt of the team's official website on Tuesday. Via NFL.com:
"I'm light years ahead of where I was, but that's just from my coaches and dedicating my time to study the situation. That's everything regarding my job description – operating the huddle, operating the line of scrimmage, all the plays and being comfortable with them. All of the above. I've learned the importance of timing, and how it affects the whole play."
Willis spent I've years in college, the first two in the SEC with Auburn before transferring to Liberty University. With the Flames, Willis became a two-year starter and one of the most productive players in college, throwing for 47 touchdowns and 5,107 yards. As impressively, Willis also ran for 1,822 yards with Liberty while scoring 27 times, helping to make his name entering the draft process.
For Willis, he's in an ideal situation. He can sit behind Tannehill and learn the offense with zero pressure to se the field barring an injury. If his study and reps pay off, Willis will have a chance to take over in his second year and prove himself for a pair of seasons before becoming eligible for an extension.
Ultimately, the Titans are attempting to battle back from an ugly playoff loss to the Cincinnati Bengals — in which Tannehill threw three interceptions — to make a return trip to the postseason. For that to happen, Tannehill must be the leader while Willis watches and learns, with the hope Tennessee benefits both now and later from the arrangement.
Facebook Twitter LinkedIn