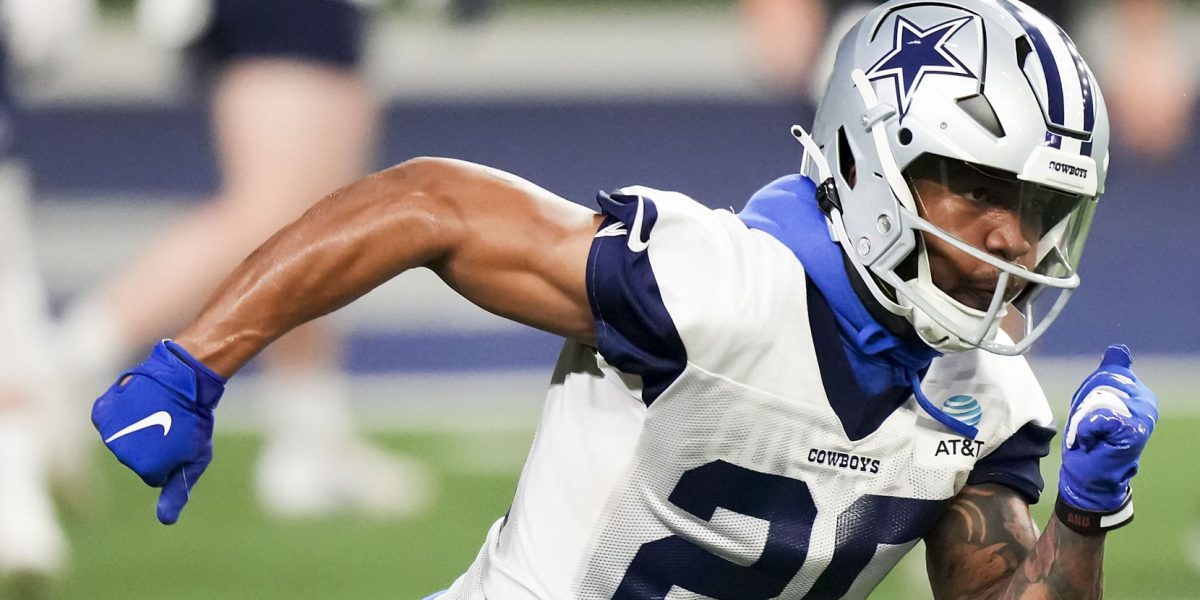 Dallas Cowboys running back Tony Pollard enjoyed a career year last season, and he isn't content with staying still.
Tony Pollard posted career highs in multiple categories in the absence of Ezekiel Elliott due to a knee injury.
Elliott is expected to be fit in 2022, meaning Tony Pollard moves back to the No. 2 spot. However, Pollard is training himself to play multiple positions, including wide receiver.
Want $250 to bet on NFL futures?
Sign up here!
Playing at receiver would not be alien to Pollard, as he split his time in college between rushing and receiving. As a pro, he recorded 337 receiving yards in 2021.
"I'm open to anything just being on the field, being able to make the most of my opportunities," Pollard said after OTAs on Thursday.
"If I have to line up in the slot a little more, whatever it takes, I'm ready to do it.
"You know it's definitely different, bringing me back to college," Pollard said. "It just makes things a little easier, being out wide, catching the ball, not having to worry about the first line of defense, then the linebackers, then the safeties. Once you're out wide you really just have one guy to beat, and then it's off to the races from there."
Read: Melvin Gordon Determined To Prove His Worth To The Broncos
"I definitely feel like any opportunity I'm given, I'm going to do my best to make the most of it," Pollard said. "The more I get, the more I can benefit the team.
"The best is all you can do," Pollard said. "You're playing running back, receiver, kick returner, punt returner. It's just that much harder to replace you."
Facebook Twitter LinkedIn