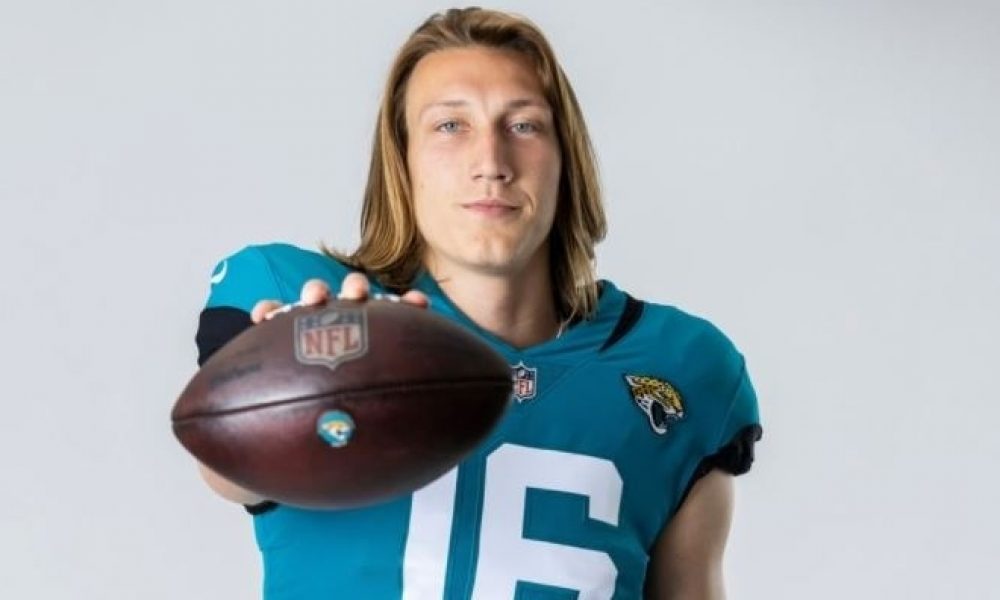 Trevor Lawrence believes better times are ahead for the Jacksonville Jaguars after a brutal introductory season to the NFL.
The 2021 No.1 overall pick won just three games in his rookie season. The sense of instability was compounded by the whirlwind tenure of the quickly fired head coach Urban Meyer.
To be fair, it would be difficult for Jacksonville to be that much of a dumpster fire again next season. Trevor Lawrence says the adversity has made him a more resilient player.
As well as that, he thinks new head coach Doug Pederson can lead the way.
Want $250 to bet on NFL futures?
Sign up here!
"I think this season is going to be a lot different just because we have from myself better leadership, but also around the team," Trevor Lawrence said. 
"So I think it's going to be a much different year.
"I mean, it was a long year for sure," Lawrence added. "I'd say I think I stayed pretty positive the whole year. There definitely were some times where, especially after a game, you're just going home, and you're just like, man, a losing streak of five or six games in a row, it gets a little rough. I hadn't lost more than five or six games probably my whole career up until that point. So that was definitely a reality check for sure."
Read: Dak Prescott Raves About Bonding With Cowboys Teammates This Offseason
"Just trying to stay positive, trying to keep the team together, I think that was something I tried to do the whole season. Yeah, it was challenging," Lawrence said. "I think I learned a lot from last year, obviously a different perspective than when you're just winning, like I'd done in the past. So a greater appreciation for winning, for one. And then just being able to overcome some of those challenges and then fix all of them and then now going into a new year with a lot of confidence, good team around us, great staff, I'm really excited."
Facebook Twitter LinkedIn