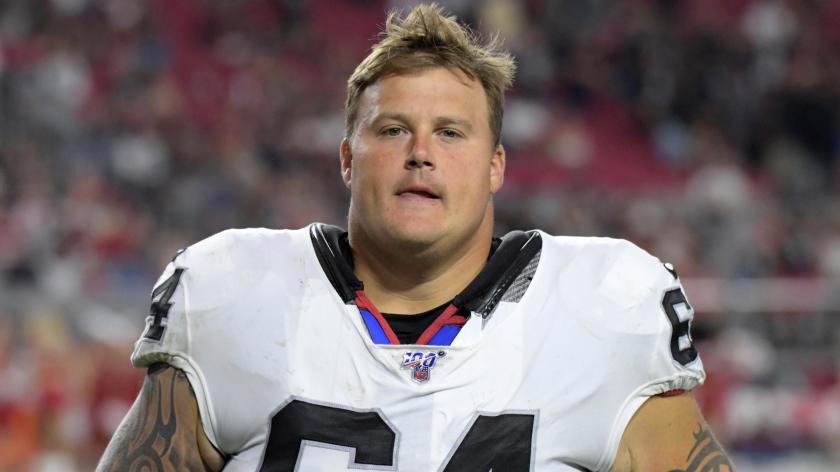 The Las Vegas Raiders have gone through a busy offseason, hoping to build off reaching the playoffs for the first time in five years.
Among them includes longtime offensive lineman Richie Incognito stepping into retirement. The 39-year-old previously inked a deal with the Raiders in 2019, but played in only 14 games due to injuries.
Incognito voiced his appreciation and the opportunity to retire as a member of the franchise.
"It felt like home the minute I got here," Incognito said in letter posted on the Raiders' website via ESPN, "and I'd gotten this 'bad boy' reputation, but it just fit with the Raiders. They trusted who I was, and they let me play. And I played my ass off just to repay them for the opportunity.
"I love the Raiders organization, and Mr. [Mark] Davis means the world to me. It's why after four teams and 15 years, I'm retiring a Raider."
Incognito earned a rough reputation for his hard-nosed playing style, but also found himself in controversy for his actions. He went through a dark phase of his playing career after the bullying situation with the Miami Dolphins.
Want $250 to bet on the NFL?
Sign up today!
He was also placed on an involuntary psychiatric hold after he threw a dumbbell at a person in a gym and was arrested for threatening to shoot employees at a funeral home. Incognito also plead guilty to two misdemeanors for an incident that involved his grandmother.
His career has been filled with controversy on and off the field that has clouded his reputation.
Facebook Twitter LinkedIn