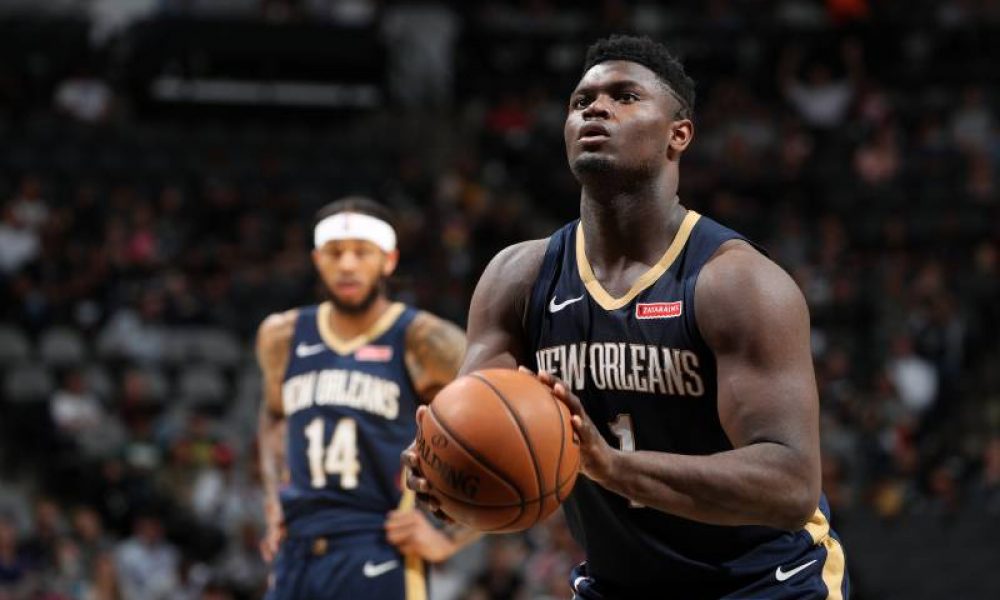 After months of speculation, the New Orleans Pelicans chose to ink star big man Zion Williamson to a five-year max rookie extension worth up to $231 million.
In wake of the massive commitment, Williamson voiced how much he wants to lead the franchise forward.
"I want to thank my family. I want to thank the YMCA. I want to thank the city of New Orleans, especially Mrs. Benson. Thank y'all for believing in me," Williamson said via ESPN. "Just giving a kid like me a chance to showcase my abilities and hopefully help bring the team multiple championships. Thank y'all for sticking with me the past year.
"On my birthday last year, I found out I broke my foot. I was out the whole year. It was a tough year. For the Pelicans to come give me this birthday gift, I'm not going to let them down. I'm not going to let my family down. I'm not going to let the city down. And most importantly, I'm not going to let myself down."
The Pelicans are taking a significant risk as Williamson has struggled to stay on the court in his first three seasons. He missed the entire 2021-22 campaign due to a broken foot he suffered last offseason.
Want $250 to bet on the NFL?
Sign up today!
When healthy, he has proven to be one of the game's top young talents. However, his struggles to avoid injury have drawn the most concern, but the Pelicans have looked past that.
Williamson is motivated to prove New Orleans right for that massive commitment. Time will tell what lies ahead.
Facebook Twitter LinkedIn